Dr. Erich Lindemann Memorial Lectures Now Available Via William James College Online Archive
By Staff Report
Jul 24, 2019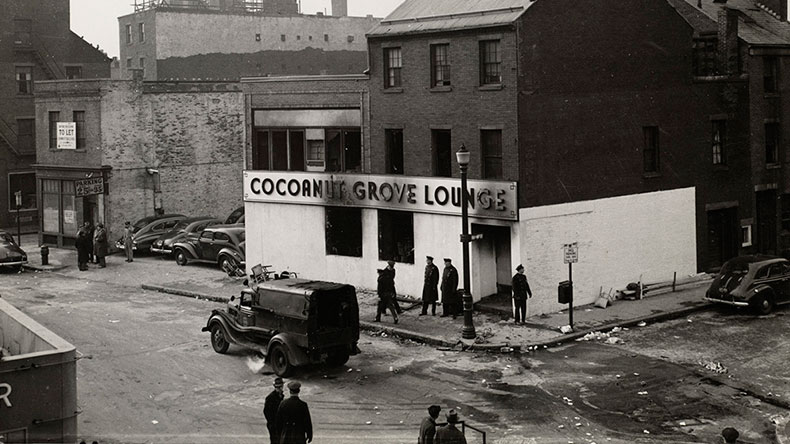 Dr. Erich Lindemann (1900-1974) was a significant leader in the field of psychiatry and an important contributor to mental health services and awareness in Boston. His work has been cited as some of the earliest significant research revealing the long-term impacts of grief and trauma, and he is said to have influenced other well-known grief theorists, like John Bowlby and Elisabeth Kubler-Ross.
William James College is proud to now house a collection of transcripts from a memorial lecture series started two years after Lindemann's death. The collection, which is dedicated "to the past participants of the Erich Lindemann Memorial Lecture series and to all those who are open to new ideas and collaborations that will lead to the betterment of the mental and social health of people, communities, and society," can be found online at www.williamjames.edu/lindemann.
"These lectures have offered a place to give a hearing to those working in [mental health, public health, and social policy], and to encourage students, professionals and the general public to immerse themselves in this perspective," said David G. Satin, MD, DLFAPA, assistant clinical professor of psychiatry at Harvard Medical School and Chairman of the Erich Lindemann Memorial Lecture Committee. "Over the years, the lecturers and discussants have presented a wide range of clinical, policy, and historical topics that continue to resonate in our increasingly complex society. They focus on live issues that have not been solved or become less important."
Lindemann, who during his lifetime held positions as the Chief of Psychiatry at Massachusetts General Hospital and professor at Harvard Medical School, was well known for his work with victims of the 1942 Cocoanut Grove fire, an event which greatly influenced his research. He also founded the first community mental health agency in the nation, the Wellesley Human Relations Service, in 1948.
The first lecture, entitled 'Community Mental Health in Historical Perspective' was delivered in 1976 by Gerald Caplan, MD, Director of Child Psychiatry Emeritus at the Hadassah Medical Center in Jerusalem. More than 40 years later, the Lindemann Lecture Series continues to provide an annual forum for discussion of important and timely topics in psychology, community mental health and social policy.
The first ten lectures in the series, which were previously collected and published under the title Insights and Innovations in Community Mental Health: Ten Erich Lindemann Memorial Lectures, by Rowman & Littlefield, are included in the collection with permission from the publisher.
The College has hosted the Erich Lindemann Memorial Lecture Series for many years, including the most recent lecture, 'Supports & Challenges in Childhood Development: Individual & Community Resources in a Changing World,' which took place on Friday, May 31, 2019. Speakers at the May event included, Arnold Kerzner, MD; Lisa McElaney, MS; and William James College clinical psychology faculty member, Gemima St. Louis, PhD. St. Louis is also director of the PATHWAYS Program, the College's academic concentration in African & Caribbean Mental Health, and co-director of the Center for Multicultural & Global Mental Health.
Past topics have included 'Surviving and Thriving: Community Mental Health Programs in These Times'; 'Returning War Veterans: Meeting Health Needs of Veterans, Families, and Communities'; 'Best Practice Models for Community Service to Diverse Families'; and 'Bonds That Matter: Strengthening Family Resilience in the Face of Adversity'.
William James College has long made the lecture series part of its curriculum, and several members of the College community and faculty have served as Lindemann Lecture speakers. Dean Abby, director of the William James College Continuing and Community Education Program and a member of the Lindemann Memorial Lecture committee, has aided in planning and logistics for many of the lectures held at the College over the years. He also played a key role in bringing the online collection to fruition.
"Our hope is that this valuable and publicly available resource does justice to the legacy of Dr. Lindemann's contributions to the field of community mental health," said Abby. "I am grateful to my fellow committee members and to all who made this effort possible, and I am eager to see the impact now that these lectures are more easily available and able to reach those who are working to create positive change in mental and social health for individuals and across society."
The College's collection of Erich Lindemann Memorial Lectures is available online at: www.williamjames.edu/lindemann.
Popular Topics/Tags
Follow William James College
Media Contact
Katie O'Hare
Senior Director of Marketing and Communications