William James College confronts challenge of Global Mental Health
By Staff Report
Jun 1, 2012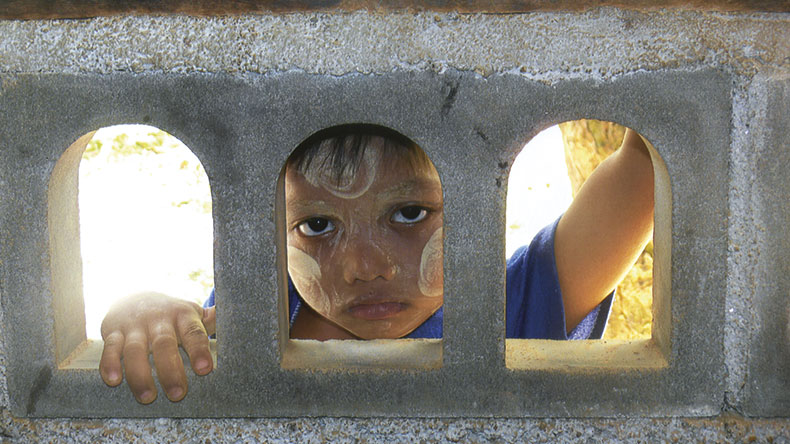 Global Mental Health will provide training to health and mental health practitioners and other humanitarian and human rights workers
To shape the two-year Masters of Arts in Counseling Psychology and Global Mental Health scheduled to begin this Fall, 2012, William James College turned to Richard F. Mollica, MD, a leading psychiatrist in this field who directs The Harvard Program in Refugee Trauma and has spent the last 30 years pioneering psychiatric care for people who have lived through extreme violence. Thirty years ago, Mollica had to convince skeptical colleagues, and policy makers, that traumatized individuals have psychological problems that need to be addressed. He says that in the early 1980's, when he and James Lavelle, LICSW, began the MGH Indochinese Psychiatry Clinic (IPC) in Brighton, the mental health field was convinced such individuals couldn't be treated and would never recover. "We have come a long way since then," he says today, "which is why this Global Mental Health program is so important. What is so obvious now is only a recent realization."
Jean Bellows, PsyD, is a William James College faculty member who has also worked with trauma suffers for 35 years all over the world. She has seen extreme violence and brutality in North Africa, Vietnam, Haiti, and the Middle East and now teaches trauma at William James College, her alma mater. She talks about the importance of understanding the cultural context in which the trauma took place and the effects it has had on the entire family. She is among the group of William James College faculty and students that has returned repeatedly to the Gulf Coast since Katrina to help train mental health professionals about trauma.
" We're cutting edge. This will be a license to do idealistic work and get paid for it. I call it employable idealism.—Richard Mollica, MD "
Jodie Kliman, PhD, is part of the Global Mental Health team. She recently returned from the West Bank and parts of Israel where she is exploring partnerships between William James College and Israeli and Palestinian Universities. Kliman works closely with her colleague Yousef AlAjarma, PhD, a Palestinian who grew up in a refugee camp and came to the United States 8 years ago with his family. In the West Bank, he says. "Our students would be able to see both the trauma and the resilience people have. Palestinians are living with trauma every day," he says. "It is not post. A lot of feelings are repressed. We have to work with people and help them, with their permission, to get access to their trauma." AlAjarma hopes to expose William James College students to other cultures and see them work with mental health workers abroad. "They must have exposure to different people and see how other professionals work in this field. There is so much need. It could be a rich experience."
"Yes, psychology must be translated to the culture around it," concurs Jill Bloom, PhD, who has taught at William James College for 25 years. "Suffering means different things in different cultures." She says it is important not to assume every person with trauma should be treated as a victim who has to get over it. "Some kinds of trauma you actually never get over." Bloom is also part of the planning committee for the new Global Mental Health program. She sees psychology as a contextual field, meaning that the culture and traditions that are so critical to the individual's coping and healing cannot be ignored. In the new program, she will teach students to understand a client's history, story, context and experience. She says, "We need to be conversant in understanding mental health around the world."
William James College's Dean of Programs of Advanced Graduate Studies, Stanley Berman, PhD, understands the world as a global village—interconnected. He approaches the focus of the new program as teaching students how to work with new refugees, do disaster relief work around the world, and not make quick presumptions about what people need. Berman has worked for years on how psychology can inform the promotion of peace and values psychology's move into settings where it can have an impact on world problems. "We need multiple disciplines to confront the many forms of trauma—domestic violence, starving children, war, etc." says Berman, who praises Mollica's multidisciplinary perspective.
William James College's program will include public health, medicine, psychology, ethics, human rights, economic development and community service. "We must not privilege any one discipline," says Mollica. "Graduates of this program will learn how to build and manage a team, how to integrate local people into their teams and how to build strong partnerships. It is not about Congo or Haiti," he says, "People can work in clinics in greater Boston. Out graduates will be employable. We will teach them how to think about mental health in new ways. It is the first Masters in Global Mental Health preparing graduates for a counseling license. We are cutting edge. This will be a license to do idealistic work and get paid for it. I call it employable idealism."
Topics/Tags
Follow William James College
Media Contact
Katie O'Hare
Senior Director of Marketing