Cudmore Pursues Criminology and Justice PhD
By Staff Report
Jun 1, 2014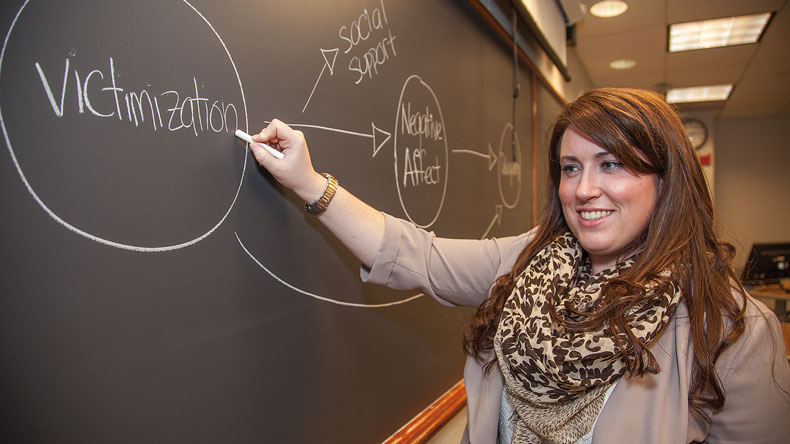 Counseling Credential Steer Alums in Multiple Directions
A 2011 William James College graduate in Forensic Counseling, Rebecca Cudmore applauds the flexibility of her two-year degree program, a combination of online and on-campus work. At the Academy of Physical and Social Development and at MCI Cedar Junction in Walpole, Cudmore completed her internships doing mental health evaluations and after graduation, was recruited to work at the treatment center at Bridgewater Treatment Center. Today, she is a full-time PhD student at Northeastern University, on full scholarship, earning her doctorate in Criminology and Justice Policy while teaching four classes there.
Asked about her many years as a student, she responds, "I'm says William James College gave her a clinical background and prepared her for a rich career in clinical work. "I have experience working with clients," she says. "Other students Cudmore
Her advice to prospective students? "The school exposes you to multiple opportunities and helps you decide what you really want. The internships provide real-life experience." Especially interested in the criminal justice system and the background experiences of criminals, don't wants to help shape policies that implement effective prevention. "There is no quick fix," she says.
Popular Topics/Tags
Follow William James College
Media Contact
Katie O'Hare
Senior Director of Marketing and Communications