Darleen Gracia: Hitting the Ground Running
By Staff Report
Nov 1, 2010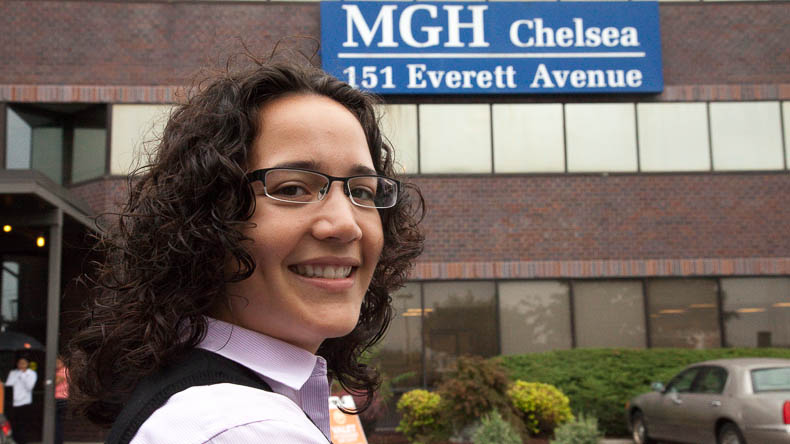 While her first three years were spent in small communities, today fourth-year PsyD, Clinical Psychology and Latino Mental Health student, Darleen Gracia, is at Massachusetts General Hospital–Chelsea. She is working with children and families from immigrant and refugee populations. "Many don't speak English or Spanish (she is a native speaker from Puerto Rico), so sometimes I need interpreters in my sessions," she says.
"In every field placement, I have learned something new. I've basically hit the ground running, which has given me many opportunities to apply what I have learned in the classroom."
In addition, Darleen has always had a great deal of support. "My field supervisors are practitioners;they can help me in real time and give me practical suggestions. They aren't asking 'Well, what does the research say?'"
One important lesson for Darleen has been that not everything always translates clearly from the theoretical to the individual person.
She cites an example of a South American patient with severe symptoms of panic disorder, who could not be convinced his ailments were psychological. He wanted simply to be medicated or undergo medical procedures, rather than face his emotional issues, considered taboo in his culture.
"It became very challenging for me," she says. "He pushed back. The more I tried, the more he dug in his heels and went the other way."
Darleen finally stepped back and asked, "Whose agenda am I on?" She began to see that her patient needed more time and she needed to reframe her own approach to his situation. Eventually, she was able to help him reduce his anxieties and fears, but on his own terms and timeframe.
"I learned it's always about the patients and meeting them where they are," she says, "something I could never truly learn from a textbook."
Topics/Tags
Follow William James College
Media Contact
Katie O'Hare
Senior Director of Marketing