Donicka Suprice Found Her Place in the Clinical Mental Health Counseling Program
By Staff Report
Nov 7, 2016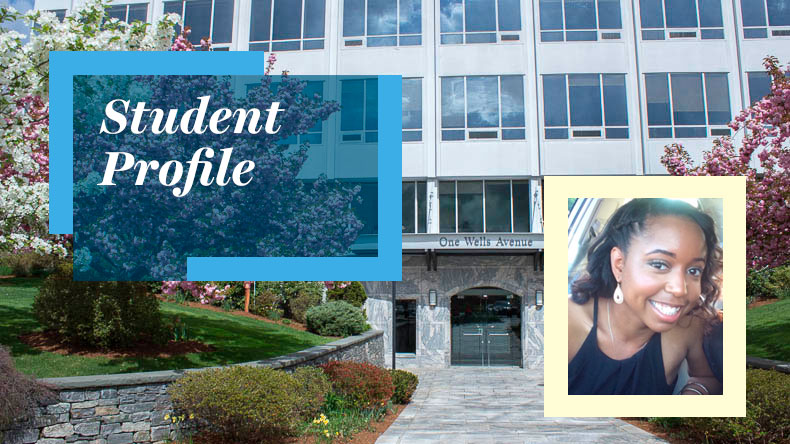 From a young age, Donicka Suprice was fascinated by the depth of interrelationships and the way in which people interacted with one another. As Donicka grew older, her fascination began to evolve into passion. She observed the powerful impact of communication and one-on-one human interaction on mental wellness.
"Our mental health helps us maintain our well-being, grow out our potential and strengthen our ability to have relationships," said Donicka. "It means more than just taking medication, it also requires human touch."
As an undergraduate student at Framingham State University, Donicka took an entirely new perspective on mental health when she traveled to Haiti for a faith-based mission trip. After returning to the United States, she realized the vast need for mental health services in communities across the world, especially in marginalized areas.
"The children and families I worked with needed more than just access to food and shelter," Donicka said. "They needed someone to listen to them."
From then on, Donicka was inspired to pursue a career in global mental health. However, as a college senior, Donicka weighed her decision heavily as she wasn't sure if she wanted to attend graduate school. It wasn't until she visited William James College that she made her decision.
"When I was there, I just knew it was the right fit. I sent all the required documents on time, visited the school during an open house, and connected with those who were familiar with the college" said Donicka. "For students who are deciding on a graduate program, I recommend visiting schools before you make your decision."
Now a second-year student in the Clinical Mental Health Counseling program with a Couples and Family Therapy emphasis at William James College, Donicka appreciates that her professors don't just teach her from textbooks, they also help her learn by drawing from their personal experiences in the field. The small class sizes, emphasis on field experience and student support has equipped Donicka with skills that have allowed her to contribute in her classes and even in her community.
"Someone planted a seed in me and believed that I can be great, and now I am planting that seed in others," Donicka said. "'The sky isn't the limit, the mind is-' this quote has always resonated with me and will continue to inspire me in my career."
Popular Topics/Tags
Follow William James College
Media Contact
Katie O'Hare
Senior Director of Marketing and Communications