Dr. Arlene Silva Addresses Supervision to NASP Community
By Staff Report
Sep 28, 2016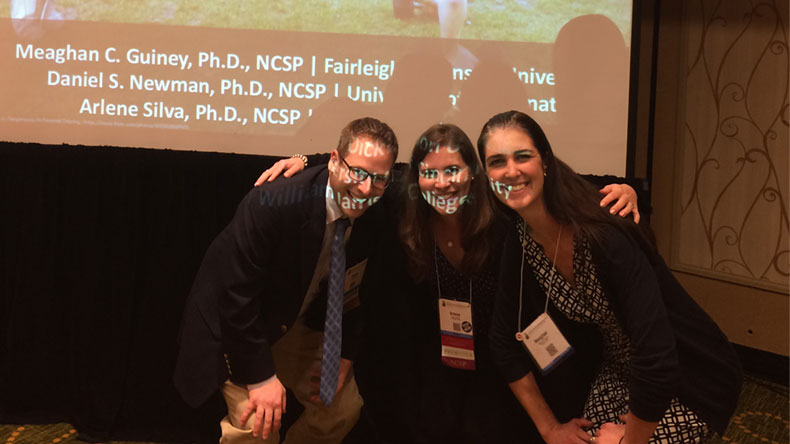 Dr. Arlene Silva, Chair of the School Psychology Department and an Associate Professor at William James College, recently participated in both a podcast and webinar for the National Association of School Psychologists (NASP).
"Supervisor Bootcamp: Practical Tools for Effective Supervision" was recorded as a podcast during the NASP Convention in New Orleans in February 2016. NASP's description of the podcast is as follows: While many school psychologists have never had formal training in the supervision of trainees, they will likely find themselves serving in this role at some point. This podcast explores tools and communication strategies to help supervisors build strong working alliances with their supervisees, evaluate performance, address supervisee problems of professional competence, and provide culturally responsive supervision.
If you are NASP member, we encourage you to download and listen to the free webinar, co-presented by Meaghan C. Guiney, PhD, NCSP, Clinical Assistant Professor at Fairleigh Dickinson University, and Arlene Silva, PhD, NCSP, and moderated by Dan Florell, PhD, NCSP, Associate Professor at Eastern Kentucky University. Listen here.
In September 2016, Dr. Silva was also a webinar participant in "Supervisor Bootcamp: Practical Skills for Effective Supervision" along with her colleagues, Meaghan Guiney, PhD, NCSP, Clinical Assistant Professor, Fairleigh Dickinson University, and Danny Newman, PhD, NCSP, Assistant Professor, University of Cincinnati. The webinar was designed to help participants build strong supervisory working relationships, address problems of professional competence for struggling supervisees, and engage in culturally responsive supervision. The webinar, offered through the NASP Online Learning Center, gives participants an hour of NASP- and APA-approved continuing professional development.
Topics/Tags
Follow William James College
Media Contact
Katie O'Hare
Senior Director of Marketing