Dr. Erlene Rosowsky, a Pioneer in Geropsychology, Is Honored As She Retires
By Staff Report
Jul 30, 2020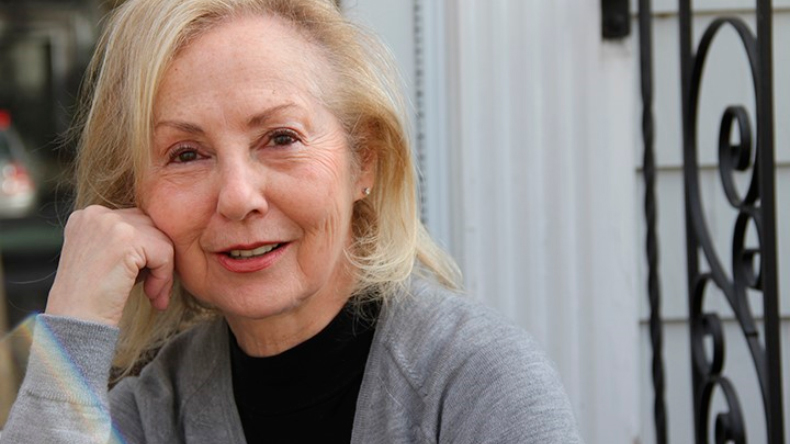 Dr. Erlene Rosowsky was blazing trails in geropsychology well before the specialty was formally recognized. She is a Professor in the Department of Clinical Psychology at William James College, Director of the Geropsychology Concentration, and the co-founder and current Director of the Alliance for Aging. She is also an alumna of the College and one of its longest-serving faculty. On the occasion of her retirement, William James College recognizes the contributions of a professional that Vice President of Academic Affairs Stacey Lambert refers to as "an icon in the Clinical department."
Rosowsky is highly regarded outside of William James College as well. She received the American Society on Aging Award for "outstanding contributions to the field of aging" in 2012. She is a three-time Fulbright Specialist scholar in global/public health visiting The Netherlands, Belgium, and China. Rosowsky is a Fellow of the Gerontological Society of America and is a Teaching Associate in the Department of Psychiatry at Harvard Medical School, where she was also an NIMH Fellow.
In earning the third of her four degrees, she studied neuropsychology with an interest in language development and aphasia. Since aphasia occurs frequently with strokes that are associated with older adults, she naturally began studying that population. Inspired by the stories she heard in working with older patients, she enrolled at the Massachusetts School of Professional Psychology (now William James College) for her Clinical Psychology PsyD.
Rosowsky recalls that a course in the psychology of aging that she took during her graduate school education pre-MSPP was, at that time, the extent of her instruction in the field of geropsychology, which had not yet been defined as such. Her first experience as an educator was in one of her classes as a doctoral candidate; when she expressed dissatisfaction with the brevity of a course unit on aging, the professor invited her to present on the topic herself.
Since that time, she has not only grown with the field, she has helped shape it, achieving international recognition as an expert on late-life personality disorders. Her clinical work with older adults led her to author three books and numerous chapters, articles, and columns in the field's most respected publications. She has presented at over 100 scientific conferences and at lectures and workshops too numerous to count. She was one of the first to publish on psychotherapy in long-term care, and one of the contributing authors of the first long-term care guidelines that scaffolded today's industry standards.
It is for her dedication to her students, however, that she is best known. Her desire to expose students to community-based older individuals with whom they may never have interacted was part of the impetus for her involvement in founding some of the College's public-facing services involving aging adults. Lambert says, "She embodied both the history of the [William James College] program and the future with her cutting-edge enthusiasm for and knowledge of best practices in teaching pedagogy."
Many of her retirement plans involve ongoing work in the field, and she will continue to support a few of her students through graduation. "The thing I will miss the most is my students here," Rosowsky says. "That is not replaceable."
She speaks with special affection of students she meets in the first year of their clinical program: "I want the ones that come in and are all cerebral to get in touch with their empathy, and the ones who are all empathy and heart to develop their critical thinking." She believes that the right foundation makes the transition from the first to the second year "almost magical…Then you have the beginning of a clinician and a real professional."
"Her commitment and passion for attracting students to devote their careers to geropsychology was unparalleled," Lambert says of Rosowsky. "She will be sorely missed but her influence is enduring."
Topics/Tags
Follow William James College
Media Contact
Katie O'Hare
Senior Director of Marketing