Dr. John Robinson Scholarship Fund Honors the Values of Its Namesake
By Staff Report
Nov 20, 2018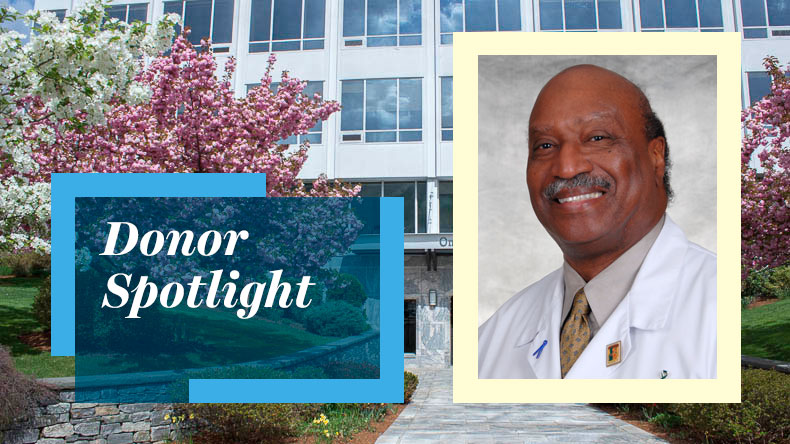 John D. Robinson, EdD, MPH, ABPP, FACHP, is a psychologist and a professor whose life has been marked by a tremendous number of firsts. After graduating from The University of Texas at Austin and earning his EdD from the University of Massachusetts Amherst, he served as the first African-American psychologist in the US Air Force, and then the first African-American psychologist in the US Navy. He received his MPH from the Harvard University School of Public Health followed by an honorary Doctor of Humane Letters degree from William James College, then known as the Massachusetts School of Professional Psychology, before becoming William James College's first African-American member of the Board of Trustees. He is currently Professor Emeritus of Surgery and Psychiatry and Behavioral Sciences at the Howard University College of Medicine in Washington DC.
Robinson's breadth of experience and leadership, based on a traditional approach to clinical psychology training and his commitment to the diversity of the faculty, staff, and the student body, inspired the Board, specifically Gerald Koocher, PhD, to create the Dr. John Robinson Scholarship Fund. The Fund awards scholarship funding to students with an interest in the study of minority mental health issues and/or who are former combat veterans. The Fund is dependent on gifts, including a generous pledge of annual support made by Robinson.
The fund reflects Robinson's belief that minorities and former combat veterans, both underserved populations, require behavioral health professionals with excellent and unique training. While he prides himself on his traditionalist approach, he recognizes that William James trains students with a more ex­periential and practical methodology and he has tremendous respect for the caliber of training the College's students receive. He respects the College's innovative approach, noting that this approach often attracts a more diverse student body, both with respect to ethnicity but also to previous employment and educational experience.
Additionally, Robinson places a value on the practice of giving back, sharing "Students must give back. Somebody helped them, and now it is time to show appreciation by giving back with financial assistance and/or professional, public, and community service."
Robinson believes that everyone reaches their own achievements with a bit of help, whether through funding or mentorship, and credits his own mentor, Koocher, with offering him opportunities to capitalize on his own professional expertise. This mentorship that enhanced Robinson's career inspired him to continue to offer assistance to others, commenting that "the joy is giving back to someone else and to see them become highly competent, skilled, dedicated psychologists."
Popular Topics/Tags
Follow William James College
Media Contact
Katie O'Hare
Senior Director of Marketing and Communications