Freedman Center: Early Prevention
By Staff Report
Jun 1, 2014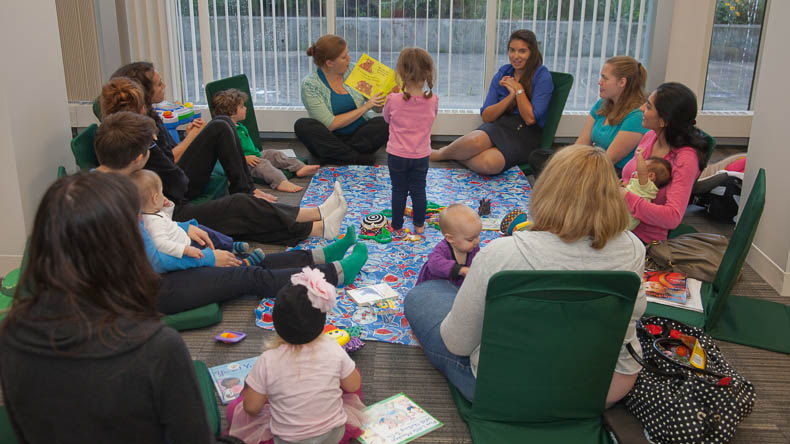 Children and Families are Focus of William James College's Growing Community Engagement
Executive Director of the Freedman Center for Child and Family Development, Margaret Hannah, MEd, and Nadja Lopez, PhD, its Associate Director, are passionate about prevention, which they believe should start even before birth. While services for pregnant women are still in its future, the Freedman Center begins at birth with "New Moms" and infant and toddler "Playtime" educational and support groups.
"New moms can have a lot of anxiety about their new role," says Hannah, who adds that the Center is carefully designed to be a comforting, safe place for moms to learn about child development and share new parenthood with each other. "In addition to a comforting and welcoming environment, we are committed to using evidence-based best practices," says Lopez.
The Freedman Center also hosts a mental health referral service, William James College INTERFACE, which connects children, youth and families with community resources to serve their mental health and wellness needs.
For the past three years, the Center has been a practicum site for William James College students who are responsible for helping to facilitate the support groups and serving as counselors on the referral line.
Topics/Tags
Follow William James College
Media Contact
Katie O'Hare
Senior Director of Marketing