Donor Profile: Chris Huvos, PsyD (1983)
By Staff Report
Dec 22, 2022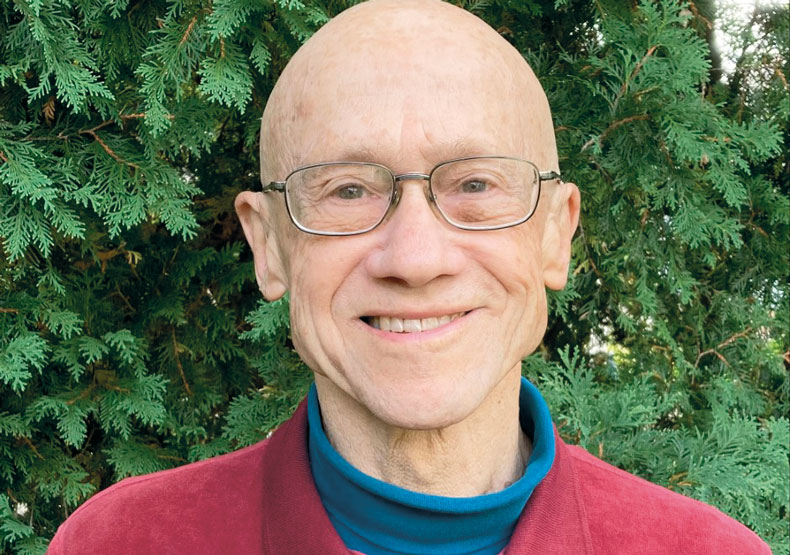 Gratitude for a Rewarding Career Leads to 30+ Years of Giving
---
Chris Huvos, PsyD ('83), emigrated from Budapest to the US shortly after the Russian crushing of the Hungarian Revolution in 1956; volunteered with the Peace Corps in Libya; taught English, creative writing, and film making at Lincoln-Sudbury High School and at the American School of Paris; and worked as an Assistant to the Director of Admissions at Brandeis University—all before enrolling in the Clinical PsyD program at William James College. Huvos explains that he had always been interested in psychology and was drawn to William James College because it was foundational to his own personal experiences and his journey of finding an identity: "I wanted to become a clinical psychologist, and I appreciated that the College's mission was to train people with a practicum starting on Day One."
The education he received prepared Huvos for a career helping others. He worked as a staff psychologist for the Massachusetts Department of Mental Health for many years, treating patients at three inpatient hospitals in the Boston area before eventually retiring into private practice. Today, Huvos sees about 20 patients each week, mostly virtually, and focuses his practice on adults and couples.
Huvos is a former trustee of the College and continues to engage as an alumnus with the programs that align with his interests. Huvos explains, "I was culturally diverse, as a refugee, and am still interested in cultural diversity as a member of my local NAACP chapter. I was not in the military, but I have a great deal of empathy for combat veterans and consider my first-year field placement with veterans at the Boston V.A. to be one of my transformational experiences." Huvos is particularly supportive of the Military and Veterans Psychology program at William James College and credits the College with establishing a leadership position in this space.
Huvos has been a donor to the College for more than 30 years. When he started at the College as a student, it was after a long period of career exploration in other fields and a master's degree from the Harvard Graduate School of Education. With psychology, he was coming back to something he'd been interested in early on in his life; "When I got to the College, I knew I was in the right place" he explains.
For Huvos, psychology is a fundamental element of being human and, with his education, he felt committed to working with people to help them sort out who they are and want to be. "I still feel close to the institution and want to support it and improve it," Huvos says, "which is why I give to WJC." We are ever grateful for his support.
Topics/Tags
Follow William James College
Media Contact
Katie O'Hare
Senior Director of Marketing