Happy Black History Month
By Nicholas A. Covino
Feb 1, 2016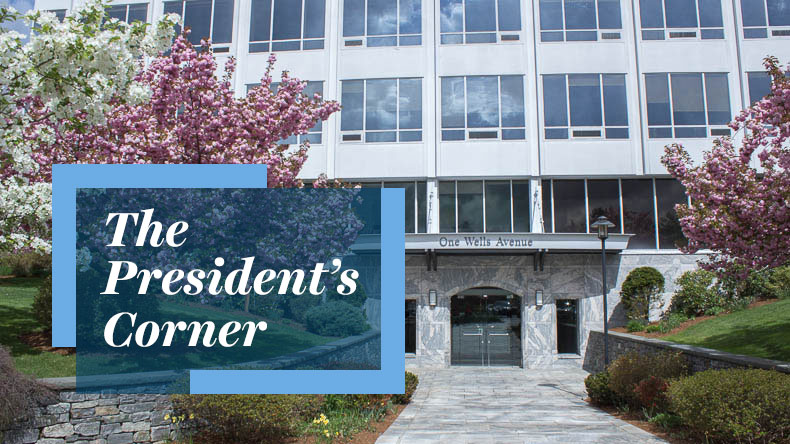 Since 1915, a month of every year has been dedicated to educating the country about the significant contributions of African American people to the United States. For forty years, following the leadership of Gerald Ford, American presidents have dedicated the month of February so that all of us might increase our familiarity with the heroes and historical events that have shaped the American Dream. Sadly, most of us will overlook this opportunity in favor of Valentine's Day or a ski vacation. We can do better.
A friend who has had a career as a civil rights activist posted a blog at this link that encourages us to take, at least, three opportunities in celebration of Black History Month: Read the profile of some of the 'lesser known' contributors to US History; Become more familiar with some of the critical racial events that have shaped our American Dream; and Take a 'personally uncomfortable step' such as becoming an "ally" to a cause or a program that needs support. This William James Community can take his advice about Black History Month and, I hope, will consider ways to influence the "Black Future." Gandhi's injunction to "Be the change that you wish to see in the world" helps us to avoid becoming overwhelmed in the face of powerful social forces and it encourages movement, when amplified by that of others that can create new social realities.
At the institutional level, William James College is committing itself to develop programs aimed at increasing the number of Black professionals in Organizational Leadership and Mental Health. Lead by Dr. Natalie Cort, a group of faculty, staff and students are preparing educational programs at the college and developing partnerships within the community to support the work of neighborhood and state workers and to widen the pipeline for those who are interested in advancing their careers. As the United States evolves into a multiracial, multiethnic society, it is our responsibility to educate the psychology professionals that the country needs. This means not just specialty training, but providing a robust multicultural, multiracial learning environment to educate All WJC students to work effectively with people of color.
Over the years, our college has been intentionally moving in this direction. In response to the paucity of Self-identified minority persons in our profession (2-4%), William James College has raised its enrollment from 6 (2002) to about 124, by creating specialty programs. The Lucero Latino Mental Health program (LLMHP), now in its tenth year, has an average of 55 students and we credit it with increasing our ability to attract Spanish-speaking faculty and staff whose numbers have grown from 2 to more than 12. The Military Veterans Psychology initiative is following suit with more than 50 members in our degree programs. The Center for Multicultural and Global Mental Health is adding further structure and opportunity for this work. Black students now number about 33. These initiatives not only provide an invitation to a workforce of specialists to meet the needs of underserved populations, they bring information and a diversity of perspectives, voices, and experience into our learning community. This contribution is an essential element to pedagogical strength in our field.
Applied psychology is ONLY about experiencing, understanding and engaging difference and diversity. Even when our clients match us exactly… on every demographic; we are different from them and successful outcomes in all of our subspecialties depend upon our ability to respect, understand and engage the mores, culture, values and experiences of the "other" with whom we work. Muliticultural learning environments are the optimal educational milieus for our work. Multicultural class discussions, corridor interactions and group projects are the best preparations for future professionals.
Stewarding and supporting this evolution of William James College is the obligation of each of us and this work is difficult, since the default position for most systems is homogeneity. A largely Caucasian discipline must continuously reflect upon itself to: ensure that articles and books by experts of color are chosen for syllabi; provide instructional examples that contain authentically diverse vignettes; charge Search Committees for core positions to remain open until, at least, two culturally diverse candidates are in the pool; and invite into the academic discussion the reactions to events of the day, especially when they are meaningful to particular populations. All of us, also, need to actively create supportive relationships and monitor our assumptions for the influence of prior learning upon our perceptions and behaviors. The patience, compassion, empathy, respect and courage that we hope to bring to our work are welcome, and necessary, contributions to this process.
Change of this sort is easier with larger numbers of stakeholders to lead and contribute. However, the 2-4% number means that we must rely on a "Field of Dreams" strategy; building something that invites stakeholders to come and working to create a more substantial group. Such a strategy means that students, at times, become teachers and teachers, at times, become students and that we all must adopt a sincere respect for each other in the process. We can do this.
As we evolve, it is highly and hopefully likely that the future "Black History" months will be able to tell some new stories.
Happy Black History Month!
With respect,
Nick
Topics/Tags
Follow William James College
Media Contact
Katie O'Hare
Senior Director of Marketing