How Leadership Behavior Impacts Employees
By Staff Report
Nov 15, 2018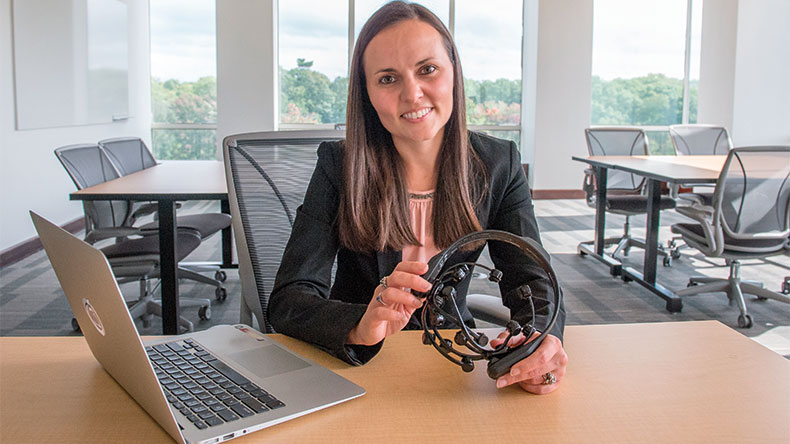 Faculty Viewpoint: Miranda Ralston, PsyD
Dr. Miranda Ralston once worked for a challenging boss. The experience forced her to change careers, it also ignited a desire to study the neuropsychology of leadership. That led to her current roles as director of the Master of Arts in Organizational Psychology at William James College and faculty director of the Neuroscience of Leadership area of emphasis in the Organizational and Leadership Psychology Department.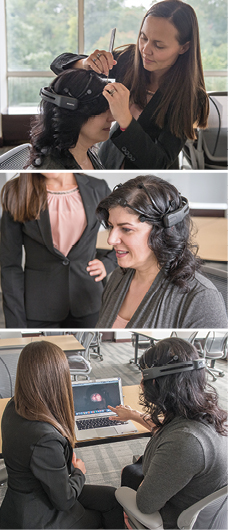 Miranda Ralston, PsyD, director, Master of Arts in Organizational Psychology with Darlene Piva, associate director of Field Placement for Organizational & Leadership Psychology
"As an early childhood educator, I had 45 four and five-year-old students and a very difficult boss. I burned out quickly because of the leadership conditions. I wanted to understand my reactions," says Ralston. "When I started investigating the psychology and neuroscience of leadership, the discoveries blew my mind. I never looked back."
Ralston now has a master's degree in Organizational Psychology and a doctorate in Leadership Psychology from William James. Teaching students about leadership, organizational psychology and neuroscience is her passion.
"I have never had a workplace experience like this," Ralston says. "We have resonant leaders who foster more productive employees and an atmosphere of psychological safety so employees can take interpersonal risks."
Dissonant leaders, on the other hand, decrease a sense of safety. "When parts of the brain associated with threat responses are activated, executive thinking shuts down and there is no clear thinking," says Ralston. "Many companies try to fix leadership/employee problems by throwing money at them. It doesn't work. Employees need internal triggers to be motivated and work hard."
Ralston hopes that teaching students the neuropsychology of leadership will lead to better leaders and healthier organizations. She is building a laboratory for the study of the Neuroscience of Leadership. Currently, students use specialized equipment loaned by local medical device companies to conduct research.
Ralston is sowing the seeds that will hopefully reap the better leaders of tomorrow.
Q. Many leaders seem entrenched in their leadership style, especially those who are dissonant. Can they really change?
A. Yes, they can, but there has to be personal buy-in. Very few people want to be the difficult leader. They can change their leadership style with support and coaching. The new model of leadership and behavior shifts need to be introduced. Then the leader has to make small, incremental, very personal and mindful behavioral changes.
Q. What type of changes are necessary?
A. It takes commitment to develop a self-care practice routine. We can't pour from an empty cup. As leaders we need to make time for things that fill us up again like spending time with family and taking breaks from technology. It's easy to forget that we need time and space for ourselves in order to be effective leaders.
Q. Can mindfulness change even the most hardened leaders?
A. Constant stress creates its own tipping point. Learning to recharge and practice mindfulness can change that dynamic, if the leader truly wants to change. Self-awareness creates shifts in behavior. It can't be about shaming leaders to change. The people who work for them don't check their emotions at the door when they come to work—that simply isn't the way humans operate. Everything gets an emotional tag first, before the intellect clicks in. Leaders need to understand and respect that their behavior can have a vast impact on employees as well as their ability to produce great work.
Topics/Tags
Follow William James College
Media Contact
Katie O'Hare
Senior Director of Marketing