How the Organizational Psychology Program Helped These Alumni Pivot Careers to Get Their Dream Jobs
By Staff Report
Dec 18, 2017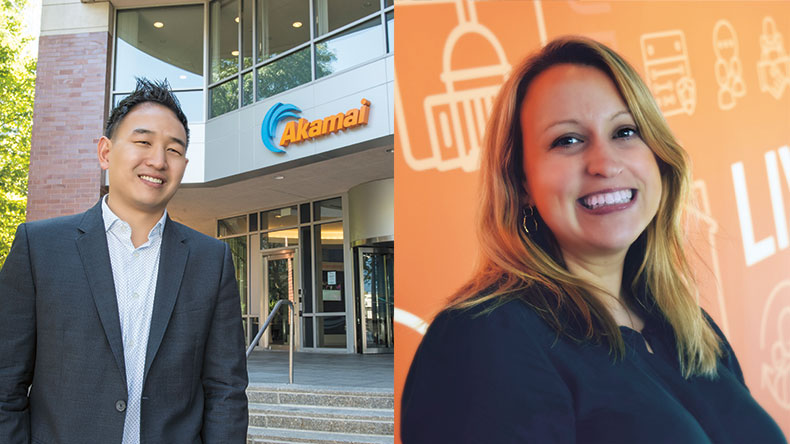 Following Passion
Menard's path to organizational psychology also began in the MAOP program, where she started as a part-time student so she could continue working at Forrester. However, after the first term, she knew this was her passion and became a full-time student.
"This program gave me a big toolbox so that I am armed to go into the job to manage different scenarios. It trained me to be a practitioner and set me up for my dream career."
—Sarah Menard, MAOP '14
An intern at William James field site The Brink's Company, she spent several months working for the Global Talent Management organization. A major project was the development of a competency model for the sales organization, identifying specific behaviors—and levels of those behaviors—sought in various sales positions. "The behaviors included things like customer focus and building relationships. The goal was to create a baseline level of expectations for employees in the organization that was clear for managers, HR, and individuals," she explains. As a follow-up to that project, she created a process for assessing the workforce using those behaviors with interview guides and scoring mechanisms.
That fieldwork taught Menard the critical skill of evaluating employee behaviors, which she says can be harder to define and evaluate than technical skills. "When something is not working right with an employee, it's important to have a defined set of behaviors as a guide so that it can be addressed," she says.
The internship also helped refine her career goals. "I enjoyed working within a company as an internal consultant, where you can continue relationships and see results. In addition, I realized that I am very interested in traditional organizational development."
Now a business transformation specialist at Kronos, Menard uses her William James education every day to build the organizational development function at her company. For example, she refers to a book from her consulting skills class as her "Bible" in this field. She explains, "Even as an internal consultant, it's about defining how to manage the relationship with an individual or team, how to define the work, the desired outcomes, and framing the relationship in terms of roles. I look at that book and my notes for that class all the time for tips on managing different types of clients."
She adds, "There is no way I would be successful in this area without my degree. This program gave me a big toolbox so that I am armed to go into the job to manage different scenarios. It trained me to be a practitioner and set me up for my dream career."
Topics/Tags
Follow William James College
Media Contact
Katie O'Hare
Senior Director of Marketing