John J. Zona Elected New Board Chair
By Staff Report
Feb 27, 2015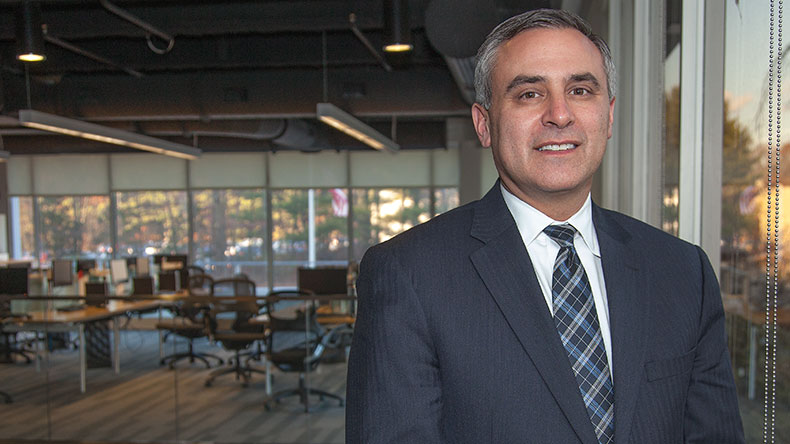 John J. Zona, William James College's new Board Chair, holds a PhD in Higher Education from Boston College, where he is currently Chief Investment Officer and Associate Treasurer, responsible for the oversight and administration of the university's $2.2 billion endowment.
Zona says he is "very excited about William James College's tremendous growth trajectory over the next five to 10 years." William James College grew more than six-fold from 100 students enrolled in one program in 2004 to 700 students across 14 programs today, notes Zona, who credits President Nick Covino's vision and leadership with overall growth. The continued expansion of program and curriculum offerings to meet society's ever-growing needs "is a rigorous academic and real-world response," he says.
The Board is fantastic—a group of women and men who share a passion and enthusiasm for advancing mental health.
—John J. Zona
Zona has been on the board for more than 10 years. "The board," he says, "is fantastic-a group of women and men who share a passion and enthusiasm for advancing mental health." Zona feels the next decade will demand more specialization and training to bring care to Latino communities and returning military Veterans. He applauds William James College's "leadership" role with these populations and looks forward to collaborating with Covino and the trustees to build on those successes.
Zona hopes to focus on three areas critical to William James College's future: 1) refinement of enrollment management practices to support ongoing program expansion; 2) establishment of a permanent capital base, both in terms of infrastructure assets through the future ownership of the building and financial assets via planned operating surpluses and endowment growth; 3) expansion of fundraising capabilities to secure increased philanthropic support from an increasing pool of alumni and friends.
As an undergraduate, Zona was a student in Sister Margaret Gorman's psychology class. Sister Gorman was "a founding visionary" and the first board chair at William James College. According to Zona, "she was simply awe-inspiring to me and other students." Today, 25 years later, he is honored to serve as board chair of the very institution she helped shape and so loved.
Popular Topics/Tags
Follow William James College
Media Contact
Katie O'Hare
Senior Director of Marketing and Communications