Leadership Learning Hub Builds Capability & Community
By Staff Report
Nov 20, 2018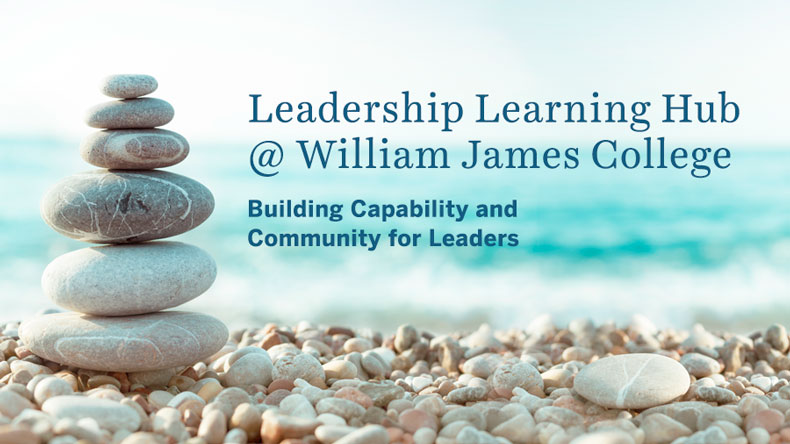 Leaders face tough challenges, yet many organizations have limited resources to spend on developing leaders or solving organizational problems. To help meet this need, William James College recently launched the Leadership Learning Hub, which offers affordable and customized leadership development, organizational assessment, consulting, and executive coaching.
"People often spend eight to 10 hours a day working for leaders who are under a great deal of stress. The more we can do to create healthy, well-led workplaces, the better off everyone will be. There is nothing worse than having a bad boss or a corrosive organizational culture. Part of our goal is to reduce that problem," says Susan Ennis, (MEd) managing director of the Leadership Learning Hub.
The Hub provides high-quality services based on thought leadership and research of practitioner faculty at the College. Utilizing faculty expertise on the underlying psychology of leaders, groups and human systems, the services offer practical interventions at the root level to change leadership behavior and organizational systems and structures.
Organizations choose from a range of models to meet their needs and budgets. Clients who have benefited from working with our students and faculty include Cradles to Crayons, Beth Israel Deaconess, Comcast, and YMCA Northshore.
"William James College is known for its strong connections between research and practice, and the Leadership Learning Hub is another avenue for organizations to build capability and community using our experience in developing leaders, teams and organizations," says Ennis.
Topics/Tags
Follow William James College
Media Contact
Katie O'Hare
Senior Director of Marketing