Living Out Your Passion at William James College: An account from student Matthew Goodnow
By Staff Report
Dec 22, 2016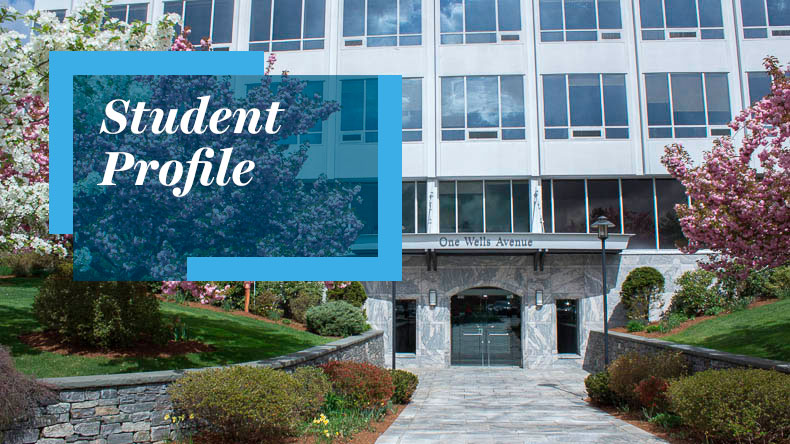 Matthew Goodnow wasn't a psychology major at Union College (class of '11), but that didn't stop him from pursuing a graduate degree in the field. Currently a third-year clinical psychology Psy.D. candidate at William James College in Newton, Mass., Matthew decided to pursue a career in psychology because of his desire to help people and his ability to work well with others.
"I like to think of myself as a good listener," he said. "My mom is a social worker, too, so some of my interest in the field probably stems from her as well."
As a neuroscience major at Union, Matthew applied to several master's and doctorate programs during his senior year. After beginning a master's degree program in anatomy and neurobiology at Boston University that fall, he found that the program did not align with his interests, and left to become a research coordinator at the University of Massachusetts Medical School in Worcester, MA. During this time, he worked in the department of psychiatry, where he was involved in three federally-funded research studies involving patients with schizophrenia, depression with psychotic features, and substance abuse issues. While at UMass, he realized that he wanted to pursue a career in clinical work within the mental health field, and chose to apply to the clinical psychology PsyD program at what was then known as the Massachusetts School of Professional Psychology (now called William James College).
Having grown up in the Boston area, Matthew already knew about William James College and its great reputation.
"A family friend of mine graduated from William James College (formerly Massachusetts School of Professional Psychology) a few years ago, and had a great experience. She spoke very highly of the faculty and said she learned a lot from her internships. The school is also very well-respected, and not just in the Boston area."
Matthew was drawn to the school's emphasis on field education, knowing he could gain valuable experience through four separate internships over four years and have the opportunity to work with a variety of patients. Additionally, he also learned that he could tailor the program to his interest in neuropsychology.
"My internships have given me plenty of opportunities to do testing on all sorts of patients, which has been great," he said.
When it comes to post-graduation plans and career paths, Matthew advises current students to maintain an open mind and to not limit themselves based on their undergraduate major.
"Keep your options open," said Goodnow. "Don't shy away from applying to psychology graduate programs just because you majored in something other than psychology."
Topics/Tags
Follow William James College
Media Contact
Katie O'Hare
Senior Director of Marketing