Donor Profiles: Amy Kahn, PsyD (1987) and Ava Kahn-McQueen, MA (2019)
By Staff Report
Dec 21, 2022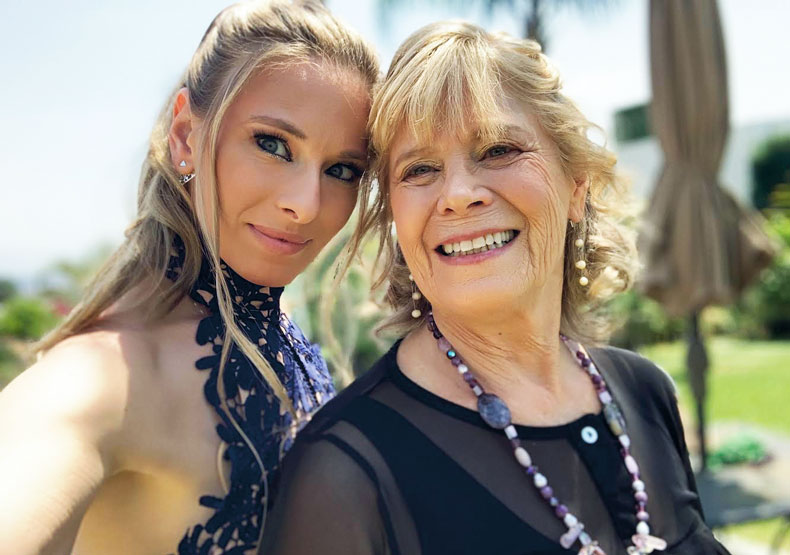 Mother and Daughter Give Because They See That Their Gifts Matter
---
Amy Kahn, PsyD ('87), is a psychologist in private practice who says, "I love my work!" Before COVID, Kahn had thought about retiring to spend more time on the Cape and less time at her primary residence in Western Massachusetts but when, suddenly, her work transitioned to an online environment, she discovered that the flexibility of providing therapy from multiple locations meant she didn't have to make that choice. Although most of her work has remained virtual, including individual therapy for Spanish-speaking clients, she enjoys having the opportunity to lead occasional in-person trainings, such as one she recently held in Connecticut to increase the diversity of EMDR therapists.
Ava Kahn-McQueen, MA CMHC ('19), is Kahn's daughter and also an alumna of William James College. A big part of what attracted Kahn-McQueen to William James College was its small size—she wanted a program where faculty have active practices and live what they teach, and she was drawn to the hands-on experience offered to students through their field education. "I always felt very supported at WJC. I wasn't seen as just a student, but as an emerging therapist," she says. Kahn-McQueen works at a community-based, behavioral health care organization where she does individual therapy for very complex cases. She specializes in transgenerational trauma, recently became EMDR certified, and is bilingual, seeing a number of patients who speak Spanish. Her work is 100% virtual, which she describes as transformative in terms of connecting with clients who don't need to overcome additional challenges of childcare or transportation to keep appointments.
Kahn has been a donor to William James College since 1987. She explains, "I give to William James College because of how much I appreciate my education, and because it is small and needs my support, and because I know my gift matters. I feel a commitment to seeing the College continue to thrive."
Kahn-McQueen, a more recent graduate, has also chosen to give to the College for reasons that are both personal and universal: "I give because I believe in the program and because I believe in the teaching. I felt as though the professors really spent time to get to know the students and prepared us for the real work through deep personal interactions that allowed them to recognize our strengths and help us to improve."
Kahn-McQueen feels, and Kahn agrees, that William James College is also, importantly, a space for working parents and older students, and that the significance of this cannot be overstated. These alumnae, mother and daughter, are proud to donate to the College, which they see as continuing to evolve to attract and train aspiring professionals in all phases of their careers. We are deeply grateful for their support!
Topics/Tags
Follow William James College
Media Contact
Katie O'Hare
Senior Director of Marketing