OLP Student Instructs Microaggression Workshops for WJC Faculty
By Josh Rizkalla, Communications & Media Relations Associate
Apr 6, 2022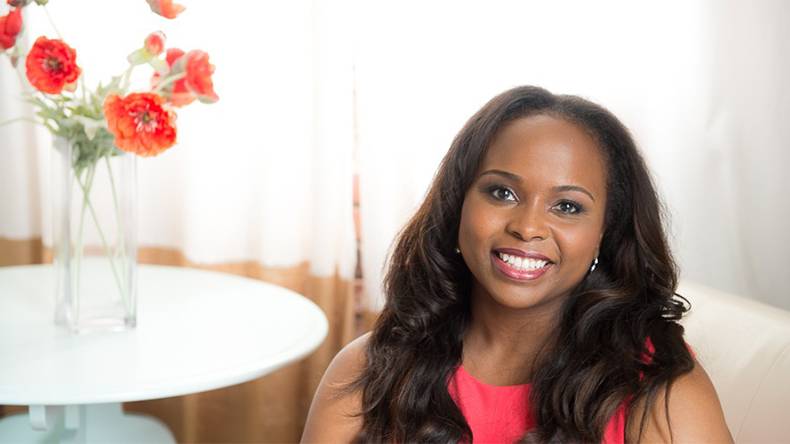 From interactions with the Secret Service to managing a media partnership with Amazon for the launch of the first Kindle, first-year Leadership Psychology PsyD student Tonya Echols' professional experience has given her a lot of insight in to leadership, organizational behavior, and how organizations can best support their people, but her approach to these topics isn't just informed by what she's learned on the job.
"There's never been a time in my cognizant life that I wasn't aware that my race, and to some degree my gender, has impacted how I engage with the world and how the world engages with me," Echols said. But rather than be discouraged by what she characterized as the adversity that comes from her time as the "only" in groups, Echols instead focused on what her efforts could mean to others. Today, she is the founder and managing principle of a leadership coaching and consulting company.
Intercultural competency, diversity, equity, and inclusion, need to be an organic component of leadership development, rather than an "add-on," she said. "This is like any other aspect of leadership. Being able to be an inclusive leader who's embracing diversity, and making sure they're creating cultures and environments, where that is part of the value that they find in bringing all of their teams together."
When Echols started at William James this fall, she connected with Gloria Noronha, director of the Office of Diversity, Equity, and Inclusion, where she found receptivity to sharing her expertise.
"Students, especially those who are consultants or run their own business with expertise, that can fit our learning communities, are a welcome resource at the College," said Noronha. "Our communities benefit from the learning, and the student gets practical experience – a key, and core value to our mission."
The pair collaborated to create workshops for faculty members entitled "Interrupting Microaggressions," that were presented this past fall. Microaggressions are slights or actions directed toward marginalized groups that, even when subtle or even unintentional, cause harm and perpetuate negative attitudes. Research shows these actions can have negative consequences on the well-being of these groups, causing stress, anxiety, and depression.
During the workshops, faculty members shared their personal experiences, reviewed case studies, and explored biased behaviors and learned strategies they could utilize in the classroom to identify and put a stop to the damaging behavior. Echols said a focus of the workshop was to establish that while microaggressions are important to identify, and put a stop to, the opportunity to educate about the harm that is caused by the action is paramount.
When it comes to microaggressions, Echols explained, lack of awareness often doesn't stem from willful ignorance but, rather, a lack of familiarity with someone else's life experiences. Having conversations that create shared understanding, and open people's eyes to how their actions impact others, she said, are where transformation can begin.
"I want to help people understand more how to be effective leaders, but also understand themselves," Echols said. "That is what I'm doing as a coach, I'm helping people understand who they are so they can tap into their genuine, authentic selves so we can allow that to shine through and leverage our strength as leaders."
Topics/Tags
Follow William James College
Media Contact
Katie O'Hare
Senior Director of Marketing