Opioid Crisis: Thinking Outside the Box
By Staff Report
Apr 5, 2016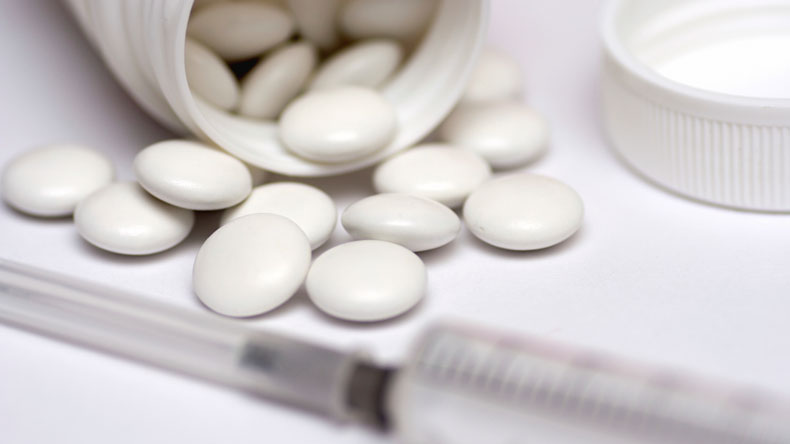 A public forum presented by William James College
Opioid abuse has risen to epidemic proportions in Massachusetts and across the nation. There are evidence-based interventions and new federal and state policies aimed at ameliorating the crisis, yet the mortality rate remains extraordinarily high. This Forum will focus on innovative harm reduction strategies, approaches to racial and ethnic disparities in access to treatment, and state-of-the-art prevention and early intervention programs.
"The opioid epidemic is killing nearly four people a day in Massachusetts. We must use every tool in the toolbox to effectively combat this public health crisis. Together, we need to increase access to prevention, intervention, treatment and recovery services and end the stigma associated with this deadly disease." - Marylou Sudders , Secretary, Executive Office of Health and Human Services.
Speakers:
WBUR reporter and expert in communications on the opioid crisis
Martha Bebinger covers health care and other topics at WBUR, the NPR affiliate in Boston. She has won dozens of regional and national awards in 17 years as a reporter, including the Nieman Fellowship for Journalism at Harvard University. Bebinger has a BA in Art and Semiotics from Brown University and is working on a MA in English at Boston University. She is the mother of three adventurous teenagers.
Chief of Police, Gloucester, Massachusetts
Leonard Campanello was selected in 2012 as the Chief of Police for the City of Gloucester. Previously, he worked for the Saugus Police Department for 23 years, serving as Assistant Chief of Police in Saugus since 2009. In 2015, Chief Campanello launched the Gloucester Angel Initiative as a model to reduce addiction in communities. Shortly thereafter, he co-founded the Police Assisted Addiction Recovery Initiative to support the Angel Initiative and to assist law enforcement entities that want to become part of the solution to this epidemic. He has also promoted "Alternative Policing" which combines ideas from traditional policing and community policing into a collaborative effort to reduce crime. Chief Campanello holds a Masters in Criminal Justice Administration from Boston University.
Chief Medical Officer, Boston Health Care for the Homeless Program and Assistant Professor of Medicine, Boston University School of Medicine
Jessie Gaeta is the Chief Medical Officer of Boston Health Care for the Homeless Program, where she has practiced Internal Medicine since 2002. She oversees the clinical practice of this unique community health center that serves 12,500 people annually across dozens of clinical sites including homeless shelters, the street, and one of the first medical respite programs in the country. Dually board certified in Internal Medicine and Addiction Medicine, Dr. Gaeta is currently focused on interventions to mitigate opioid overdose, including harm reduction approaches and expanded access to medication-assisted treatment.
Associate Professor of Psychology in the Departments of Psychiatry and Psychology at Columbia University and Director of the Residential Studies and Methamphetamine Research Laboratories at the New York State Psychiatric Institute
Carl Hart, PhD is a Professor in the Departments of Psychology and Psychiatry at Columbia University. He has published nearly 100 scientific articles in the area of neuropsychopharmacology and is co-author of the textbook Drugs, Society and Human Behavior (with Charles Ksir). His most recent book, High Price: A Neuroscientist's Journey of Self-Discovery That Challenges Everything You Know About Drugs and Society, was the 2014 winner of the PEN/E.O. Wilson Literary Science Writing Award. Recently, the city of Miami issued a proclamation declaring February 1, 2016 Dr. Carl Hart Day.
Brown University's Center for Alcohol and Addiction Studies
Haner Hernández, PhD, CADAC II, LADC , is in long-term recovery from addiction. Dr. Hernández is an Instructor at the Brown University Center for Alcohol and Addiction Studies and Director of the Latino Behavioral Health Workforce Training Program at Adcare Educational Institute, Worcester, Massachusetts. He is a Senior Consultant to the Massachusetts Department of Public Health Bureau of Substance Abuse Services. In addition, Dr. Hernández serves on the Board of Directors of the Massachusetts Board for Voluntary Certification of Drug and Alcohol Counselors and the Massachusetts Organization for Addiction recovery (MOAR). He has a PhD in Public Health from the School of Public Health and Health Sciences at the University of Massachusetts, Amherst.
Senior scientist at the Heller School for Social Policy and Management at Brandeis University; Chief Medical Officer, Phoenix House Foundation; Executive Director of Physicians for Responsible Opioid Prescribing
Dr. Kolodny was previously the Chair of Psychiatry at Maimonides Medical Center in New York City. He has a long standing interest in Public Health. Prior to his position at Maimonides, he was the Medical Director for Special Projects in the Office of the Executive Deputy Commissioner for the New York City Department of Health and Mental Hygiene. For New York City, he helped develop and implement multiple programs to improve the health of New Yorkers and save lives, including city-wide buprenorphine programs, naloxone overdose prevention programs and emergency room-based screening, brief intervention and referral to treatment (SBIRT) programs for drug and alcohol misuse.
President and CEO, Massachusetts Society for the Prevention of Cruelty to Children
Mary McGeown has served as President and CEO of MSPCC since 2012. Founded in 1878, MSPCC has a proud history of protecting and promoting the rights and wellbeing of children and families and provides services to more than 20,000 children and adults. Previously, Ms. McGeown was MSPCC's Vice President for Programs and has held key leadership positions for the Commonwealth of Massachusetts. She served as Chief of Staff to the Secretary of Health and Human Services, the Deputy Commissioner and the Chief of Staff at the Department of Youth Services as well as the Director of Public Affairs for the Department of Mental Health.
Founder, Executive Director, Learn to Cope Inc.
Joanne Peterson is the Founder and Executive Director of Learn to Cope (LTC), a non-profit peer-led support network established in 2004. Ms. Peterson's journey started as a young girl with siblings experiencing issues with mental illness and addiction. Years later, when she discovered that her own son's experimentation with prescription drugs led to an opioid addiction, she felt empowered to create change. Ms. Peterson designed LTC to spread messages of prevention, education and advocacy to individuals and their families. Today her son is in long-term recovery and LTC has 22 chapters throughout Massachusetts and an additional chapter in Florida.
Regional Administrator, Region One for the Substance Abuse and Mental Health Services Administration (SAMHSA)
A. Kathryn Power, MEd, is the Regional Administrator, Region One for the Substance Abuse and Mental Health Services Administration (SAMHSA), an operating division of the U. S. Department of Health and Human Services (DHHS). In that role, she represents the Administrator at the regional level in fulfilling the agency's mission of reducing the impact of mental illness and substance abuse on America's communities. She provides authoritative advice and assistance on behavioral health policies and innovations for use in the delivery and financing of prevention, treatment and recovery services, develops regional perspectives on SAMHSA initiatives, and is a visible advocate for individuals with mental illnesses and substance use disorders within the federal government and across the region.
Secretary, Executive Office of Health and Human Services
Appointed as Secretary of the Executive Office of Health and Human Services (EOHHS) by Governor Charlie Baker in January 2015, Marylou Sudders leads the largest executive agency in state government, a $21 billion state budget with 22-thousand dedicated public servants, and oversees critical services that touch almost one in four residents of the Commonwealth. Professionally trained as a social worker, Sudders has dedicated her life to public service and to some of our most vulnerable citizens. She has been a public official, provider executive, advocate and college professor.
Association for Behavioral Healthcare
Richard and Samantha Bendetson
John Hailer
Nancy Harris
Health Resources Services Administration
Alissa and Steven Korn Family Charitable Fund
Leerink Family Foundation
Massachusetts Public Health Association
The Phil Rosenfield Family
Polar Beverages
Santander Bank
Richard Slifka
Substance Abuse and Mental Health Services Administration
US Department of He alth and Human Services, Office of the Assistant Secretary for Health, Region I (New England)
The Village Bank

David Herzog, MD-Chair, Special Assistant to the President, William James College
Dean Abby, MEd, Director of Continuing and Community Education, William James College
Christopher J. Bersani, PsyD, ABPP, Deputy Regional Administrator, Health Resources Services Administration
Vic DiGravio, MPA, President/CEO of Association for Behavioral Healthcare
Rebekah Gewirtz, MPA, Executive Director, Massachusetts Public Health Association
Dan Jacobs, PsyD, Faculty, William James College
Kim Mohan, MEd, Executive Director, New England Rural Health RoundTable
Constance Peters, MPA, Vice President for Addiction Services, Association for Behavioral Health
Kathryn Power, MEd, Regional Administrator, Region One for SAMHSA
Richard Reilly, PhD, Faculty, William James College
Gary Rose, PhD, Faculty, William James College
Betsy F. Rosenfeld, JD, Region I (New England), US Department of Health and Human Services, OASH
Popular Topics/Tags
Follow William James College
Media Contact
Katie O'Hare
Senior Director of Marketing and Communications