Organizational Psychology vs. Industrial-Organizational Psychology
By Sarah Johansson, Assistant Director of Marketing
Jun 29, 2023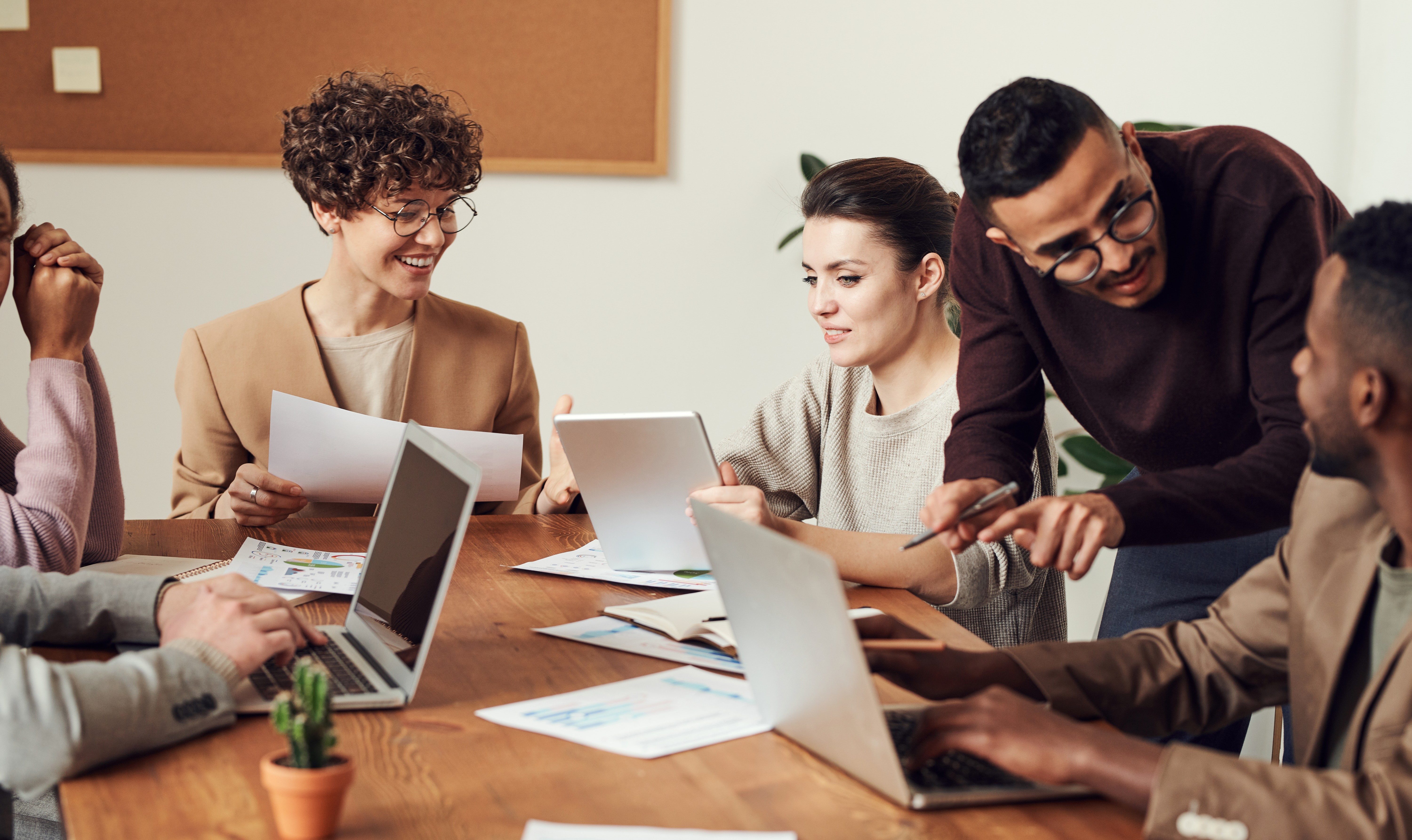 Organizations need skilled, dedicated leaders who can bring positive and long-lasting change to the workplace. Some students looking to meet this need take the path towards an MBA, learning development, economics, and business strategies. Others seek a degree rooted in psychology where they can explore how behavior influences the performance of individuals, teams, groups, and businesses. If the psychology route sounds more like you, you may have heard the terms Organizational Psychology (OP) or Industrial-Organizational Psychology (I-O) before and asked yourself questions like, "What's the difference? Which program is right for me? Which one will help me achieve my career goals?"
Read on to explore these fields and learn more about the William James College Master of Arts in Organizational Psychology program.
What is Organizational Psychology?
The foundation of organizational psychology is people—if employees feel a sense of meaning, purpose, and belonging, businesses will thrive. This field combines elements of social psychology, systems theory, talent strategy, research methodology, and leadership psychology to positively influence workplace functioning and culture. Organizational Psychologists dive deep into human behavior using methods including surveys, focus groups, interviews, and analysis of external factors to make changes at the person, group, and whole organization level. If you are interested in a dynamic career looking at the intersection of behavior, performance, and culture of organizations then organizational psychology might be the perfect place for you.
What is Industrial-Organizational Psychology?
Industrial-Organizational Psychology explores the science of psychology and human behavior assessment. This field focuses on understanding and measuring behaviors within organizations to make decisions, increase productivity, and bolster employee performance. I/O Psychologists design, conduct, and analyze tests and assessments at all levels of an organization. If you are interested in applying behavioral research and data analytics to your environment, industrial-organizational psychology may be the right career for you.
What is the difference between Organizational Psychology and I/O Psychology?
There are a lot of similarities between organizational psychology and IO psychology. Both sectors of the field influence organizations in areas such as communication, team dynamics, workflow processes, management, employee engagement, safety, and overall culture or environment. The main difference, and one you should consider if you are interested in the field, is organizational psychology has a humanistic approach while industrial-organizational psychology has a data-analytics approach.
Do you want to engage directly with people, asking them questions, and putting together many pieces of a puzzle to create positive outcomes? Consider organizational psychology. Do you want to collect and analyze organizational data and use your findings to solve problems? Consider industrial-organizational psychology.
How to get a job as an organizational psychologist?
There isn't just one path to becoming an organizational psychologist. You can combine your education and professional experience from virtually any field and apply it to organizational psychology. Most professionals in this field hold a master's or doctoral degree where they have had training in psychological and leadership principles; however, they come from a wide variety of undergraduate degrees and career backgrounds. If you are interested in this career path, you should research graduate schools, application requirements, and program details.
What is an MA in Organizational Psychology program like?
The William James College Master of Arts in Organizational Psychology is a 30-credit program that can be completed in one year, full time or two years, part time. You also can choose to take the program fully online or in a blended format that includes one experiential weekend-in-residence per five-week course. These in-person residencies take place at the William James College campus in Newton, Mass.
With this MA in Organizational Psychology degree, you will be fully prepared to enter the field as an organizational psychologist, gaining skills in collaborating with organizations to implement and sustain meaningful change. At William James College, you will learn humanistic and culturally responsive approaches to improving work environments and performance across all industries.
To apply to William James College, you will need to hold a bachelor's degree from an accredited institution and complete the online application and other admission materials. It is suggested students have a minimum of two years of work experience or a background in business, education, or mental health, but it is not required.
If you would like to learn more about William James, or talk in more depth with an admissions counselor about your educational and career goals, email admissions at info@williamjames.edu or call admissions at 617-564-9376.
Topics/Tags
Follow William James College
Media Contact
Katie O'Hare
Senior Director of Marketing