Pandemic Disproportionately Impacted Women
By Anne Wilson, Director of Communications
Apr 6, 2022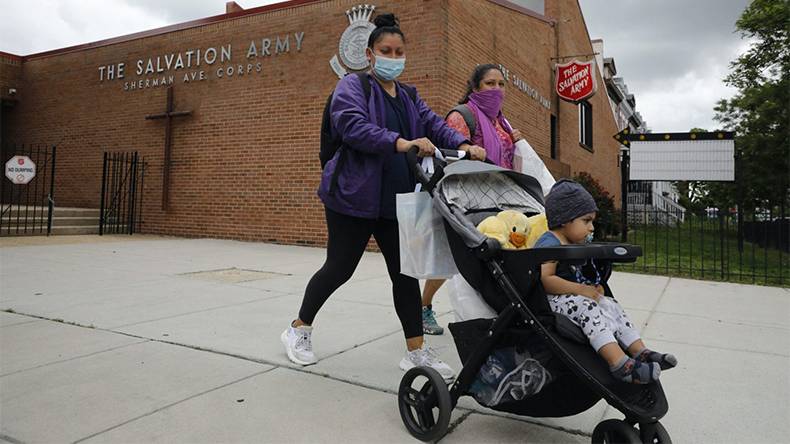 The COVID-19 pandemic deepened pre-existing inequalities for women across health, work, and social spheres and, by some measures, set the gains women had achieved in recent decades back nearly 40 years. Millions of women left the paid workforce as childcare responsibilities, including remote schooling, and other responsibilities landed almost exclusively on them. The impact on lower socioeconomic groups, and on women of color, both in the U.S. and around the world, was even more significant.
In 2020, Dr. Jill Bloom, Professor of Clinical Psychology, Co-Director of the Center for Multicultural and Global Mental Health, and Director of the Global Mental Health Concentration, was serving as chair for the American Psychological Association (APA), International Division (52), International Women's Committee. At a meeting later that year, she and colleagues, Dr. Nancy Sidun and Dr, Judith Gibbons, came up with an idea to propose a special issue of International Perspectives in Psychology: Research, Practice, Consultation. "The editor enthusiastically agreed," Bloom said. "We circulated the Call for Proposals, expecting 20-30 submissions and received over 90."
The special issue, Women During COVID-19, was published in the fall of 2021 and explored topics including modern slavery, self-compassion, women leaders, psychological inflexibility, parenting stress, domestic violence, and coping behavior, with studies of women and mothers globally, specifically, in Guatemala, India, Brazil, and Bangladesh.
The fall 2021 special issue was dedicated to Dr. Jean Lau Chin, professor of psychology at Adelphi University and Fulbright Scholar, who was widely known as an authority on diversity leadership, culturally competent mental health services, women's issues, and feminism. Chin and her husband both died in 2020 of complications caused by COVID-19.
"[Dr. Chin] was a powerhouse in psychology and an international voice on diversity leadership, culturally competent mental health services, women's issues, and feminism," read a dedication posted with the Journal. The dedication to Chin was made "as a small acknowledgment of the impact and significance on international psychology and [as a] remembrance of how her legacy will continue."
International Perspectives in Psychology is committed to publishing research that examines human behavior and experiences around the globe from a psychological perspective. It also promotes the use of contextually informed, culturally inclusive psychological science, that is dedicated to serving the public interest. True to mission, the issue took an international point of view, but Bloom points out that women in the United States have also been hit incredibly hard.
"Currently, there are nearly two million fewer women in the U.S. workforce than in 2020," she said. "In the first 10 months of the pandemic, women, particularly women of color lost more jobs than men. Industries dominated by women were the hardest hit."
Communities of color, especially, suffered. In December 2021, Black, Hispanic, and Asian women accounted for all women's job losses. The U.S. Bureau of Labor Statistics reported in January of 2022 that U.S. men had regained all jobs lost during the pandemic, while U.S. women are still short by more than 1.8 million jobs lost since February 2020.
"These statistics illustrate how the pandemic impacts genders in different ways, in a large part due to women holding the majority of caregiving responsibilities," Bloom said. "'Other countries have social safety nets,' sociologist Jessica Calarco pointed out, 'the U.S. has women.'"
Topics/Tags
Follow William James College
Media Contact
Katie O'Hare
Senior Director of Marketing