Paul Goldmuntz Receives Florence H. Lerman Mintz Alumni Award
By Staff Report
Nov 14, 2018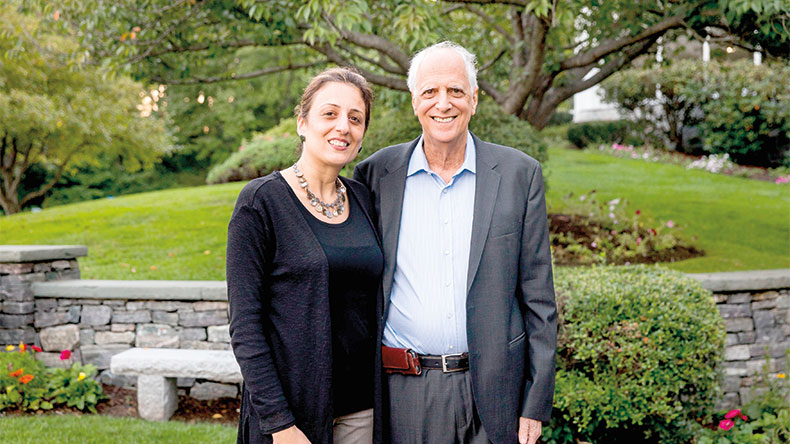 For 35 years, Paul Goldmuntz, PsyD, has served as clinical director at Community Legal Services and Counseling Center (CLSACC) in Cambridge, MA. CLSACC provides legal assistance and psychological counseling to uninsured, low-income clients. Goldmuntz both sees clients and oversees the recruitment and supervision of over 300 volunteer clinicians, allowing over 4000 clients to receive crucial mental health services during his tenure. For his tireless commitment to this population, William James College has presented him with the 2018 Florence H. Lerman Mintz Alumni Award.
CLSACC's Executive Director, Mojdeh Rohani, LICSW, comments, "A key component of our work here at the center is interdisciplinary legal services and mental health services, and Paul has served vigorously as a consultant to our attorneys in order to garner more favorable outcomes for our clients. It's outstanding that he performs this work while also supervising our volunteers. He has earned tremendous respect in the community and among the providers."
In recent years, Goldmuntz has largely worked with an immigrant community, many of whom have suffered political violence, torture, and oppression. He states, "These clients often do not have a place to live, money, food, or additional resources. They need stability and safety in the form of legal status in the U.S., medical insurance and care, and permission to work." He knows that often it is only after working with attorneys to obtain these basic components of security for his clients that he can truly administer mental health services to address the trauma they have suffered.
Goldmuntz attributes his commitment to these populations to his own understanding of human suffering, born to parents who fled Europe during WWII. He continued to pursue a comprehension of oppression after being impacted by his reading of Man's Search for Meaning by Victor Frankl. Goldmuntz says that the book prompted him to wonder, "how does one find meaning and a path in the midst of so much suffering?" His abundant work with populations so impacted by political oppression is informed by this quest for understanding, deep curiosity, and tireless commitment to aiding these individuals on their journey toward stability and security.
Topics/Tags
Follow William James College
Media Contact
Katie O'Hare
Senior Director of Marketing