Practicing What We Preach: An Account from Student Cynthia Williams
By Staff Report
Dec 22, 2016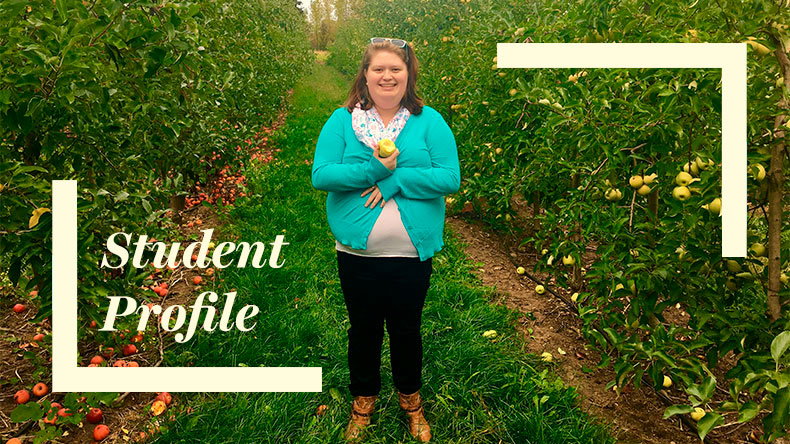 Cynthia Williams always wanted to help others in her career, but wasn't sure how – that is, until she went to her first class as a high school student.
Throughout her time as an undergrad, Cynthia's passion only grew larger. Aside from her fascination with her class material and her desire to help people, she came to understand the barriers many people face when seeking mental health services. She found the lack of services for those who didn't have insurance or insurance that didn't cover therapy disheartening. Cynthia not only saw the gap between people who could afford insurance and people who qualified for Medicaid, she also experienced the overwhelming helplessness herself. This experience and knowledge motivated her to further pursue a mental health career.
Having finished her undergraduate degree requirements at the University of Maine within two years, Cynthia didn't have as much time as most students to choose a graduate program. She had several important decisions to make: whether to take the GRE, whether to pursue a master's degree, a Ph.D. or a Psy.D., which degree specialization to choose, and most importantly which New England state she could see herself moving to.
"Be sure to look at all of your options and the career outcomes for each option," Cynthia advises students. "Knowing your options and doing the research to keep those options open is very important and will make things significantly easier in the long run."
Cynthia learned a lot about the schools she applied to based on her experience visiting for interviews. Unlike other schools, the admissions staff at William James College encouraged her to visit to evaluate them, not the other way around.
"Some schools had me go into a room by myself and asked me to write an essay…it felt very cold," she said. "The first thing anyone [at William James College] said was 'this is not for us to evaluate you, it's for you to evaluate us and whether you want to be here.' There was no pressure, and I was encouraged to relax. This was the only school that seemed to be aware of mental health symptoms, like anxiety, which meant a lot to me. It showed that they practiced what they were teaching. "
Now a second-year master's student in counseling psychology at William James College, Cynthia has been able to look back on her decision and feel fortunate. The passion she observed during her visit remains true today and she has experienced nothing but support and enthusiasm among students and faculty. Small class sizes enable students to interact with professors in a way that is centered on personal experience, and is not centered around tests and textbooks.
According to Cynthia, what makes William James College stand out from the rest was the support the school gave her when searching for a clinical placement.
"Other schools told me I would be on my own when applying for internships if they even mentioned the requirement at all," she said. "William James College really set me up for success; that's something other schools don't take the time to do."
Popular Topics/Tags
Follow William James College
Media Contact
Katie O'Hare
Senior Director of Marketing and Communications