Fall Update: Academics, Assets, Aspirations
By Nicholas Covino, PsyD
Sep 20, 2016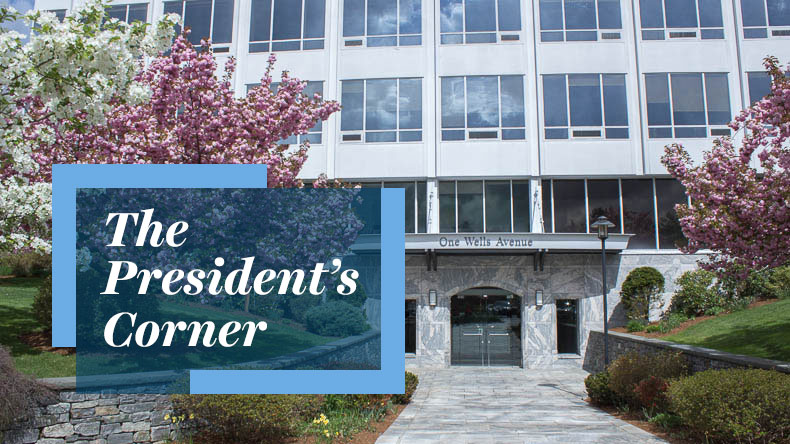 Aspirations
The most ignored problem in education and health care is the staggering number of children and adults with untreated mental illness.
Chronic medical illness accounts for 75% of the cost of health care and mental health adversely impacts about 20-30% of patients.
According to the American Academy of Pediatrics, four children in every classroom of twenty have a serious impediment to learning that challenges them, their teachers and their classmates.
Support from another donor family is creating a certificate program in School Climate.
An MSPCC-Boston Children's Hospital study reported that more than 60% of parents who wish to secure mental health care for a child cannot.
Surgeon General Satcher noted our wealth of child mental health research and the critical shortage of professionals.
WJC's PATHWAYS program is helping local high school students to graduate successfully and our CFAR, School Psychology, Counseling and Applied Behavior Analysis programs are training the next generation to meet this need.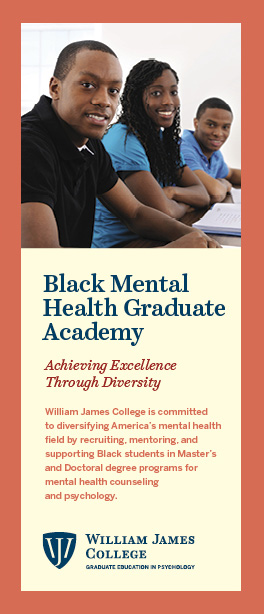 A few years ago, the Annapolis Coalition reported that mental health professionals were 90% non-Latino Caucasian with an astonishingly few who look and sound like half of our population. William James College continues to educate a self-aware, research-informed, field-experienced, skilled professional. Our Lucero Latino Mental Health Program is home to 50 Spanish-speaking future professionals. And, the new Black Mental Health Initiative will complement our Military Veterans Psychology and Children and Families of Adversity and Resilience programs to welcome diverse professionals into our profession and to meet the needs of our diverse country.
There is a lot going on at William James College. Thanks to the many of you who regularly support this work. Stop by, if you haven't seen our new home, and enjoy the positive energy.
Sincerely,
Nicholas Covino, PsyD
President
Topics/Tags
Follow William James College
Media Contact
Katie O'Hare
Senior Director of Marketing