Q&A with Ashley Dubé about her experience in the School Psychology PsyD Program
By Staff Report
Dec 1, 2016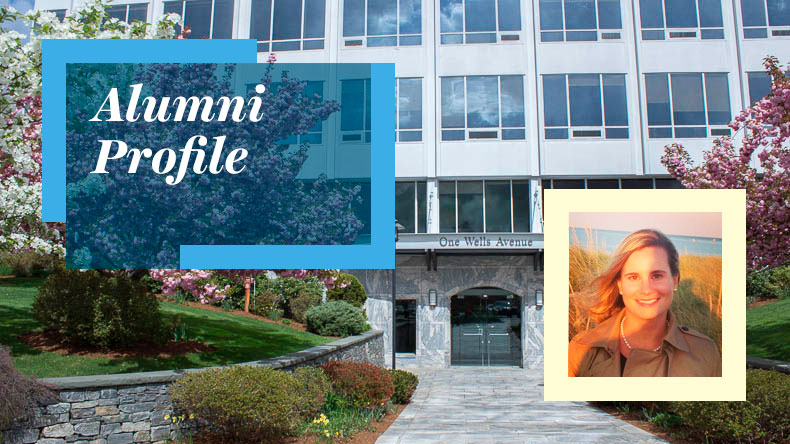 An Interview with Ashley Dubé, PsyD
Tell us about you. (your background, your current work)
I am currently a school psychologist working in the Dedham Public Schools. This has been my 7th year in the district and I couldn't be happier. My role here, while multi-faceted to say the least, is largely clinical. I see mandated and non-mandated adolescents for therapy, complete evaluations, and consult on a number of cases. I work in multiple school-based programs including those with social-emotional and behavioral vulnerabilities and low cognitive/academic abilities. Additionally, I lead the BRIGHT (Building Resiliency, Insight, and Gaining Healthy Tools) group as well as an art therapy group. Outside of Dedham High School, I am part of the Adjunct Faculty at Northeastern and am teaching a 3-course clinical sequence. It has been such an amazing experience and one that I hope to do for quite some time.
Why did you choose to become a School Psychologist?
I had no idea that I wanted to pursue school psychology until the end of my undergraduate career when I was working at a clinic through the University of Rochester Medical School in Rochester, NY. I took a summer position on a research study investigating biological and hormonal markers of maltreatment among inner-city youth. I was not only involved in the research side of the study, but provided counseling support through social skill groups to the children participating in the study. I also conducted home visits to interview their parent/caregiver as well. It was encouraging and empowering to be involved in research, clinical work, and family work all at the same time.
Why did you pursue your PsyD?
After working for 2 years in the public schools, I realized how pronounced the clinical issues were in a public setting. I saw students hospitalized repeatedly and struggle with pervasive mental health symptoms throughout high school. I decided to pursue my PsyD in 2012 in hopes of strengthening my clinical skills to better support and treat adolescents in public schools. I was also interested in teaching at the college level and exploring options in the private sector.
Tell us more about your current role and provide an example of how you apply your doctoral level skills to your work.
One of my roles at Dedham High School is to be a part of a student's re-entry team post-hospitalization. I support the adolescent and family as he/she transitions back to the mainstream setting. The additional clinical skills I have gained working at Judge Baker Children's Center in Boston (internship placement), and providing outpatient support to college populations at Fisher College in Boston, has significantly expanded my repertoire of clinical skills, particularly treatment planning, working directly with families, and collaborating with other health care providers.
What one word would you use to describe your experience at William James College?
Enriching
Topics/Tags
Follow William James College
Media Contact
Katie O'Hare
Senior Director of Marketing