Refugees
By Nicholas Covino, PsyD
Jan 30, 2017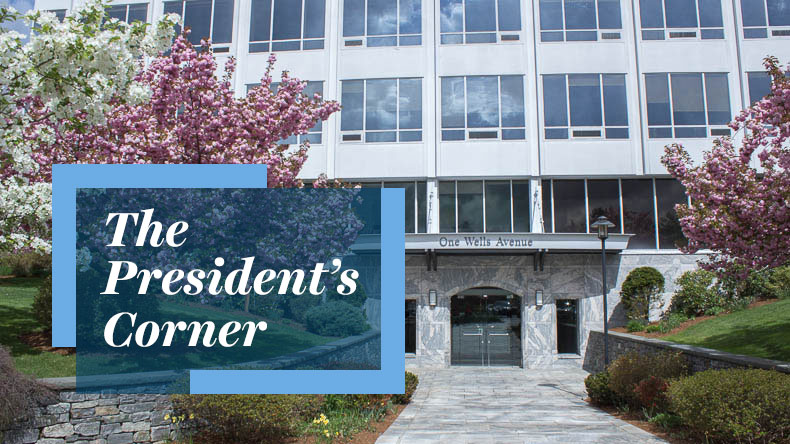 The dramatic Executive Order on Friday by President Trump that restricts travel to the US by people from seven Muslim majority countries leaves us all very concerned. While nobody wants to see our country in danger, it is deeply sad to see such gross insensitivity to our fellow men, women and children, many of whom are fleeing from danger. The world is frightening enough without one of the largest and most powerful players in it turning a deaf ear to the cries of people in need and scapegoating, again, people who are 'dangerous' only due to their difference in religion and culture. There are many ways to address the safety issue and, in the judgement of experts, this type of action makes us less likely to achieve the outcome that we want for ourselves and for the world.
In an effort to protect any vulnerable students at WJC who might need our help, I asked Dr. Berman and our administrative leaders to review the immigration status of our student body and staff. This review found that all of our members are in legal compliance and none are at risk. NONETHELESS, it is wise for international students to plan to remain in the US, until these issues are sorted out in what will likely take the semester. I ask, again, for each of us to take the time to reach out to anyone who has family in these targeted countries or who might be personally engaged in this issue to show your concern and to see if there is an issue that needs help. Note that while Dr. Berman is away, the members of the Dean of Students Office as well as Faculty Advisors and Mr. Mario Murga are eager to be of help in the upcoming weeks, should you have a need.
A positive note in these times of ethnic and religious prejudice; it is not surprising to see the Jewish community taking a lead to help those refugees in need. William James College has been partnering with a remarkable group from Jewish Family Service Metrowest who are working with the Hebrew Immigrant Aid Society to resettle a dozen Syrian Families in this area, over the course of a year. CEO Marc Jacobs has creatively and energetically engaged local synagogues, philanthropists and social service agencies to provide housing, food, education, socialization and welcome to these families, many of whom have small children. JFS Social Worker Rosie Coelho and her staff have been collaborating with Drs. Jill Bloom, Gemima St. Louis, Natalie Cort, Yousef Alajarma, Mari Carmen Bennasar and a number of students in our Center for Multicultural and Global Mental Health who will help to develop a mental health referral network, provide support to JFS staff and create psychosocial resources for the families. Our Freedman Center will be a resource for socialization groups for children and parents and our several Arabic-speaking students will work with Dr. Alajarma and his wife to create the important relationships with the families that will set the ground for successful adjustment to their new home.
Our of respect for the privacy of the families, I can't show you a picture of a five year-old boy, sleeping peacefully and safely in his new bed, holding his stuffed dog, after traveling across the world to escape mortal danger. However, I expect that you can easily picture him and praise Mr. Jacobs and his people for making that happen.
William James College is committed to be a welcoming and supportive learning community and to working to support these ideals in the world. The generous and compassionate character and contributions of its members make that real. Thank you for that!
Be grateful, be generous, be compassionate, and be strong.
Nick
Popular Topics/Tags
Follow William James College
Media Contact
Katie O'Hare
Senior Director of Marketing and Communications