Six Take Leadership Role as New Trustees
By Staff Report
Jun 1, 2014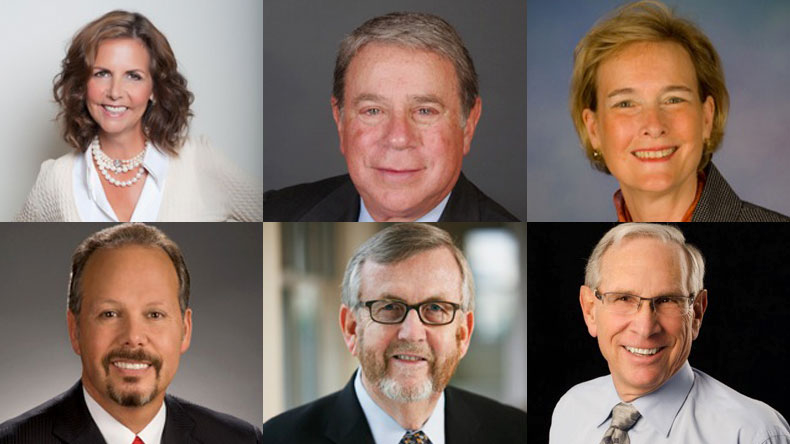 Richard (Dick) O'Brien
The Executive Vice President and Director of Government Relations for the American Association of Advertising Agencies in Washington, D.C., Dick O'Brien is the principal representative to the White House, Congress and the industry's regulatory agencies. O'Brien has served on many boards over the years, including 15 years with the Special Olympics, where he'd served since its inception. He was initially persuaded by his friend Mike Schell to get more involved after hearing about William James College's programs for training veterans to serve veterans, but his enthusiasm grew the more he learned about other innovative goals, such as raising the profile of mental health, getting beyond the stigma and making access available for underserved populations. He says, "William James College is poised to make a big contribution, and I want to be part of seeing something happen."
Donald (Don) H. Siege
l
Don Siegel is a founding member of Posternak, Blankstein &Lund LLP. He has practiced as a corporate lawyer for over 40 years and acts as a general counsel and advisor to corporate clients in a wide range of industries. Siegel attained his knowledge of and advocacy for William James College from his wife Ellen, a William James College 1997 graduate with a doctorate in Clinical Psychology. "I hope to help the school bring its vision forward," says Siegel, eager to lend his legal and business skills to his new board work. "I look forward to working as Co-Chair with Mike Schell on the Capital Campaign and helping William James College grow." Siegel sees William James College as the platform to train the next generation of mental health professionals and as a beacon for raising awareness of, and helping open access to, quality mental health care for all people.
Note: Dr. Eugene D'Angelo came on board as a Trustee at press time;he will be featured in the fall issue.
Topics/Tags
Follow William James College
Media Contact
Katie O'Hare
Senior Director of Marketing