State opioid addiction agencies can't find enough personnel
By Nicholas Covino, President of William James College
Sep 4, 2017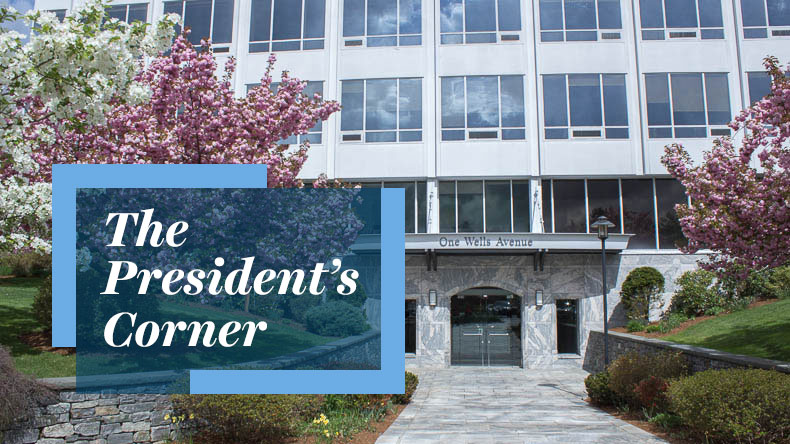 Letter to the Editor
In September 2017, the office of Senator Elizabeth Warren administered a survey that found that addiction treatment agencies in Massachusetts are struggling to find and retain personnel. In this letter to the editor President Covino commended Senator Warren for administering the survey and advocated for loan forgiveness programs for those in the mental health field to promote employee retention. He also called other educators, political leaders and citizens to speak out on workforce development. This letter to the editor was not published.
---
I commend the office of U.S. Senator Elizabeth Warren for administering the survey that will help Massachusetts weaken the grip of opioid addiction and I applaud the Globe for keeping such a grave topic relevant.
The workforce is woefully understaffed. Failing to increase incentives, quality educational offerings and workforce retention means new treatment initiatives will only siphon talented professionals from existing programs.
We need loan forgiveness for those working out of compassion and competence in jobs that pay very low salaries. There need to be paths to licensure for those with lived experience and continuing professional education and support
The investment in increasing access to care is important and appropriate, however the recommendations are still vague. As educators, political leaders and concerned citizens, we have the voice to call for and to develop these necessary changes. We have to turn the heads of young people towards professions in substance abuse counseling and offer quality educational programs to prepare them. The ability to earn a living wage at graduation is a critical step.
Topics/Tags
Follow William James College
Media Contact
Katie O'Hare
Senior Director of Marketing