Veteran Student Spotlight: Adam Freed
By Staff Report
Jan 18, 2016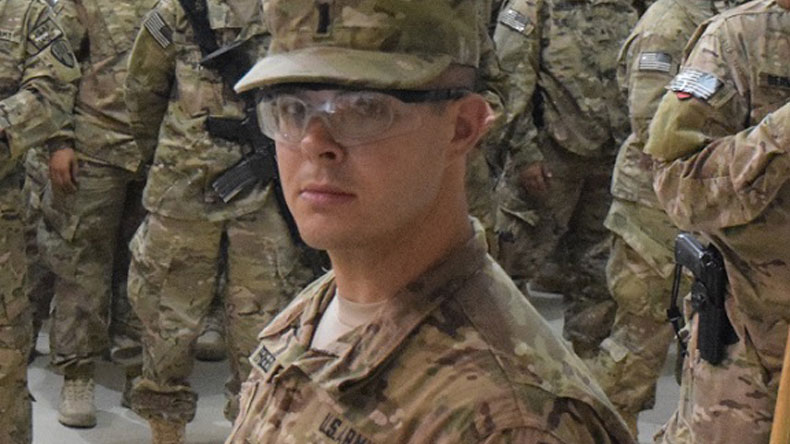 Prior to coming to William James College, and even considering a career in psychology, I went to Bennington College with the aspiration of being a visual artist. After a few weeks of painting classes, I found myself more interested in some of the humanities classes I was enrolled in. I had a faculty member at Bennington who was a practicing psychologist in western Massachusetts, and after taking one of his courses, I found myself enrolling in every course he offered. I applied to work at a local psychiatric hospital, and worked there for my last two years before graduating.
After undergrad, I was accepted into a joint master's program at University College London and the Yale School of Medicine, and studied the intersection of psychoanalytic theory with contemporary neuroscience. In my first year, I spent most of my time at the Anna Freud Centre in London, and then was a post graduate fellow at the Yale University Child Study Center during the second year. I truly savored the opportunity to be immersed in both research and practice though the program.
While in New Haven working on my thesis, I was faced with a challenge I had not seen before – I was working with a new population in a community health clinic. I struggled to understand the experiences of some my clients: Veterans and their direct families. Their experiences confused me – I had no close friends or family that had served in the military, so I could not imagine what they might be going through. I wanted to work in public health, and yet was faced with a client base I knew so little about. So, I made it my mission to learn about the military as a culture…by enlisting in the Army, and was in a recruiter's office within a few months of moving back to the United States. Two years later, I earned my Officer's commission in 2011, and left for my first assignment at Fort Benning, Georgia.
After completing the Infantry Basic Officer Leadership Course (IBOLC), I returned to my home unit in Manhattan, NY, and got ready to come to William James College and began the doctoral program in clinical psychology. My first year on campus, I joined the Train Vets to Treat Vets group, as well as the campus Military Community – both of these student groups have been incredible groups of students that I have been honored to be a part of. I finished my first year of courses and clinical placement, and was two months into my second when I was notified that I would be deploying to Afghanistan in support of Operation Enduring Freedom. Over the next few hours, I made a lot of phone calls, packed a lot of bags and boxes, and drove the next morning to Fort Drum, NY. I met the platoon I would lead on Halloween of 2013, and spent the next two weeks training alongside them for our deployment.
While deployed, my sSoldiers and I were charged with the safe escort of weaponry, equipment, and vehicles within northern Afghanistan. As the officer in charge of my platoon, my role was management, oversight, and planning for all of our missions, as well as command of our vehicle convoys. We drove across the roads and mountains of Afghanistan on 'short' missions, six to eight hour trips, as well as 'long' missions that clocked in closer to 19 hours of driving. There were difficult days, but there were many great ones as well. Some of my best memories are watching the USA versus Germany match in the 2014 World Cup, conducting training with our NATO partners, and the rare game night I could actually attend (and wasn't working through).
At the end of our mission, I returned to the United States in late 2014, and returned to school at the start of 2015. In my first semester back, I was extremely fortunate to be selected for the F. Edward Hebért Armed Forces Health Professions Scholarship program. The program will help me complete my studies at William James College and enter the Army as a clinical psychologist on Active Duty, which has been my goal since joining the military nearly 6 years ago. After completing my courses, I will apply for placement at one of the Army's Military Treatment Facilities and complete my APA internship and post doc before heading out into the force. I am extremely excited for what the future holds, and look forward to the next adventure!
Popular Topics/Tags
Follow William James College
Media Contact
Katie O'Hare
Senior Director of Marketing and Communications