Student Spotlight: Olivia Fenty, Clinical Mental Health Counseling
By Josh Rizkalla, Communications & Media Relations Associate
Dec 17, 2021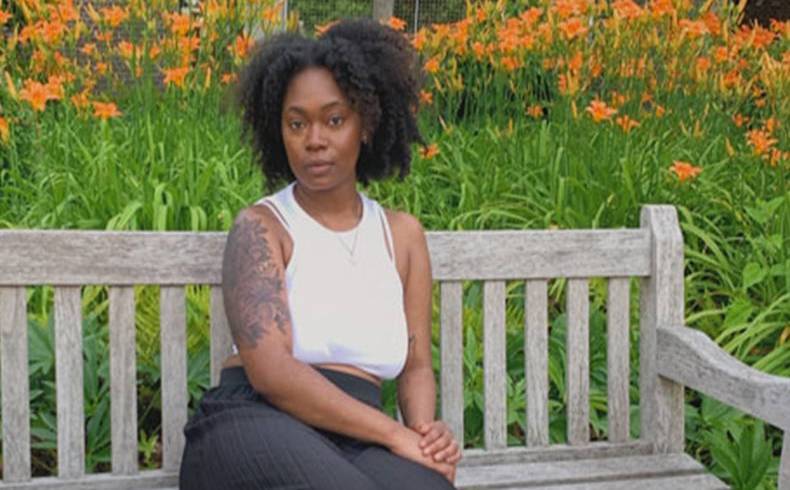 Olivia Fenty, a first-year student in the Clinical Mental Health Counseling program with a concentration in African and Caribbean Mental Health chose an educational path that would allow her to study diversity and accessibility, while also working to reduce stigma and further the national conversation on mental health.
"I want to do research on creating more culturally competent therapy approaches. 'What's the black experience?' 'What's the black queer experience?'" she said. "Even in my own personal experiences with therapy, I didn't see a lot of black representation in mental health."
Fenty earned her bachelor's degree in Psychology with a concentration in Africana studies from the College of Holy Cross and will continue an interest in studying the convergence of mental health and identity at William James College.
She is one of 12 academic scholars joining the Black Mental Health Graduate Academy this semester.
"I'm really excited to be in a community with other Black scholars," Fenty said. "Everyone has fascinating research interests, so I'm looking forward to talking about research in a way that pushes me to explore my identity further."
Fenty has been interested in the mental health of underserved communities for some time. She started The Chocolate Project in 2015, as a high school student to give a voice to LGBTQ women of color like herself.
"Black femmes are often lost in the cracks of conversations about Blackness and femininity, which leads to our harm being overlooked," the project website explains.
Using art, panels, and workshops to spotlight leaders and artists within the Black femme community, the project's goal is "to convey more honest narratives about Black femmes that reflect all of our multifaceted voices, and experiences."
Former mayor Marty Walsh's Office of Women's Advancements honored Fenty for her work as creative director of the project during the 2016 "EXTRAordinary Women Campaign" which highlighted women in the Boston area for their work within the community.
Most recently, Fenty completed an internship with the National Museum of Mental Health Project, Inc., a nonprofit "museum without walls" that researches and creates exhibitions designed to transform society's attitudes about, and understanding of, mental health, where she worked on the "I Get It" project.
The project, a mixed media mosaic of experiences within the mental health space, combines the stories of those who have worked to improve their own mental health along with art that coveys associated feelings along that journey. The exhibition will feature collaborations with artists, mental health professionals, and those who have experienced their own mental health challenges.
Fenty said she became interested in the project as an opportunity to "make mental health conversations more relatable and applicable to our daily experiences with stress and anxiety.
Popular Topics/Tags
Follow William James College
Media Contact
Katie O'Hare
Senior Director of Marketing and Communications