Taiwanese student Yu-Ling Lai reflects on the start of the Chinese New Year, and the journey that brought her to William James College
By Staff Report
Feb 8, 2016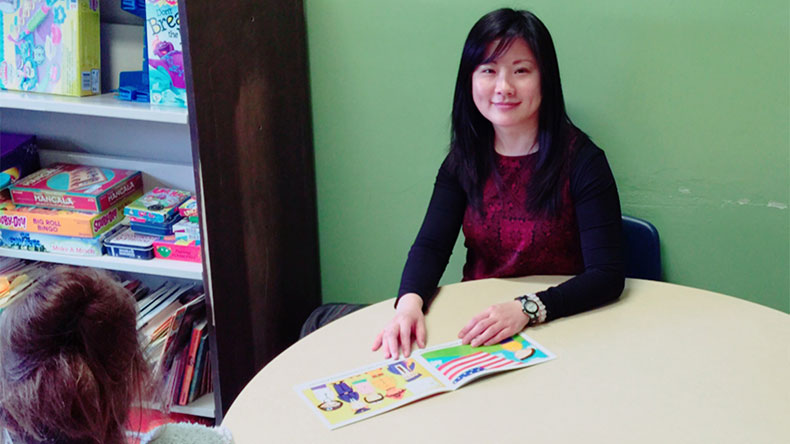 A new year is a time of new beginnings. For Yu-Ling Lai, a Taiwanese student at William James College celebrating the start of the Lunar New Year, new beginnings are nothing new.
She has lived in Taiwan, California, Connecticut and now Massachusetts. She has changed career paths: working in a lab and a classroom; running her own business; working in an advising office and a school psychologist's office.
It's this constant desire to push herself to try new things, and to embrace something different, that has made her a better psychology student.
"I've learned how to be flexible and adapt to sudden change," Lai said. "I've learned how to focus on what I want the most."
Lai, a first year MA/CAGS/PsyD Student in the School Psychology Program, studied food science and nutrition, with a concentration in biochemistry, during her undergraduate studies at Fu Jen Catholic University in New Taipei City, Taiwan. She always imagined herself being a scientist and participating in revolutionary research projects in the lab, but she quickly learned after spending time there that it did not suit her outgoing personality. Lai wanted a job that allowed for more human interaction. While in college, she enjoyed working with a high school mentorship group she started, so she decided to pursue a master's in Teaching English to Speakers of Other Languages (TESOL ) at Azusa Pacific University in Azusa, California.
After earning her master's, she moved back to Taiwan to teach English and also started her own business as an education consultant for students hoping to study abroad. During this business venture, she found that she enjoyed being able to help the students through the anxiety and frustration that accompanied the application process. She didn't just want to be a teacher and mentor—she wanted to be a counselor.
Lai received her master's in community psychology at the University of New Haven then went on to work at the Yale School of Medicine Department of Psychiatry's GEAR UP program, which helps low-income students prepare for college. She served as an academic advisor and mentor there for three years before she started thinking about the next step in her career and the pursuit of her doctorate.
Lai attended an open house at William James College, initially interested in the prospect of a doctorate in clinical psychology. But then she heard about the school psychology program, and something clicked.
"I changed my mind right there," she said. "This is a field where I can combine my interests in psychology and working with students."
Her current practicum is at Oakdale Elementary School, where she enjoys the adorable comments and sometimes random conversations of the first through fifth grade students.
Next year, Lai will intern at a nearby high school, and, after she graduates, she would like to continue to hone her skills in the U.S., as the field of school psychology is not as developed in Taiwan as it is here, at least for now.
While she is not sure what type of school setting she wants to work in after graduation, Lai is looking forward to the next step in her journey. For her, the new year, and the future, look bright.
Popular Topics/Tags
Follow William James College
Media Contact
Katie O'Hare
Senior Director of Marketing and Communications