Teaching Students to Lead Mental Health in a Medical Health System
By Staff Report
Dec 18, 2017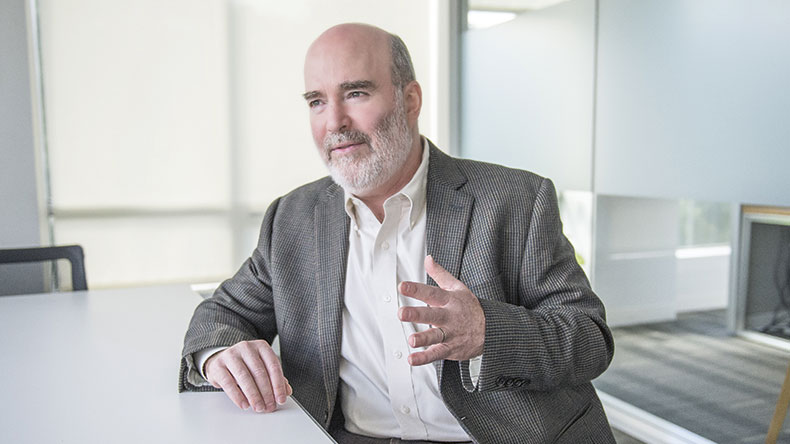 Paul Block, PhD—A change agent for the mental health paradigm
Dr. Paul Block joined the Doctoral Clinical Psychology department at William James College this year as an Associate Professor. He is working on the clinical faculty team that is building curriculum to train future healthcare administrators. Block holds a PhD in clinical psychology and has a distinguished career of clinical and administrative executive positions and academic appointments.
Politics first brought Block to psychology. "Growing up in Washington, DC, I watched politicians espouse beliefs despite evidence to the contrary and then behave in exactly contrary ways. I wanted to understand how people could act that way," he says.
Block's accomplishments include the founding and management of centers for behavioral health, substance abuse, integrated health and community services, including treatment for families, children, women, veterans and the homeless. He has published numerous peer- reviewed articles, spoken at nearly 50 national and regional conferences and served as an expert witness before congressional committees. He was also an Assistant Professor and core faculty at the Graduate School of Professional Psychology at the University of Denver.
Block's goal at William James is to "Interest students in issues of behavioral health policy and leadership and help prepare all of them enough, and many of them as leaders, to play significant roles in helping develop and manage the highest possible quality services for the behavioral health needs of the general population."
His ultimate personal goal? "Someday I'll be sipping coffee at a lake in the mountains," he says "watching my students lead more effective and affordable healthcare."
Topics/Tags
Follow William James College
Media Contact
Katie O'Hare
Senior Director of Marketing