Trustee Profile: Catherine Colinvaux
By Staff Report
Dec 14, 2022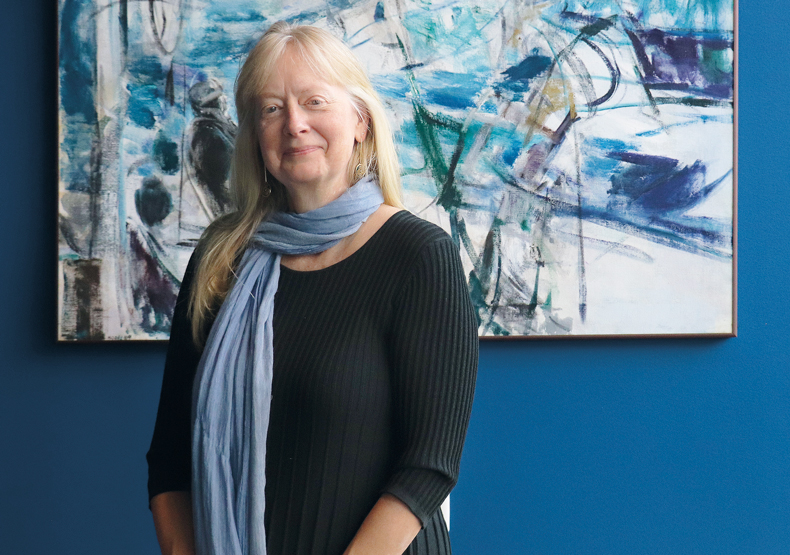 Strengthening the Legacy:
Philanthropist Catherine Colinvaux brings passion for strategy and public health to Board of Trustees.
---
One of the things that's really important in any organization is its ability to be sustaining and long lasting," says Catherine Colinvaux. "If you believe in the mission, it's important that the mission is not just here right now, but that it can thrive and go on indefinitely and help future generations of students."
The mission of William James College resonates personally with Colinvaux. She heard about the College through a friend and, after speaking with President Covino, was "excited and impressed."
"The need for mental health services continues to increase," she says, "but even more so, the awareness of the existence of the need. William James College has such an important part to play in meeting this need."
Good governance and sustainable strategy have driven Colinvaux throughout her career and in her service as a nonprofit board member and philanthropist. The Harvard Law graduate retired from Zelle LLP as a senior partner, almost a decade ago, to focus on helping organizations put structures and policies in place that help them balance the present and the future.
It's a special skillset she learned on the job for nearly 25 years in the legal world, and one she enjoys employing as a way to give back and fulfill her passion for helping the communities that matter to her. In addition to her work with William James College, Colinvaux serves as a trustee of New England Botanic Garden at Tower Hill, and The Bancroft School in Worcester, where she is board president. She has also been a trustee and board president of the Worcester Art Museum.
"The role of a trustee is to help provide fiduciary oversight to ensure the mission of the College can be fulfilled," says Ann Carter, chair of the William James Board of Trustees, "but it's also to provide leadership guidance when it comes to opportunity: Where are the best opportunities for William James? Which are most pressing? And which will make an optimal impact on the mental health crisis that society is experiencing?
"As the College grows and becomes a more complex entity, we're seeking to build on the strong legacy of past boards," Carter adds.
"Catherine is always asking the right questions—and she brings incredible insight to the board's role in finding the most sustainable solutions."

—Ann Carter, Chair, Board of Trustees
Topics/Tags
Follow William James College
Media Contact
Katie O'Hare
Senior Director of Marketing