What Can I Do with a Master's in Psychology?
By Sarah Johansson, Assistant Director of Marketing
Jan 30, 2023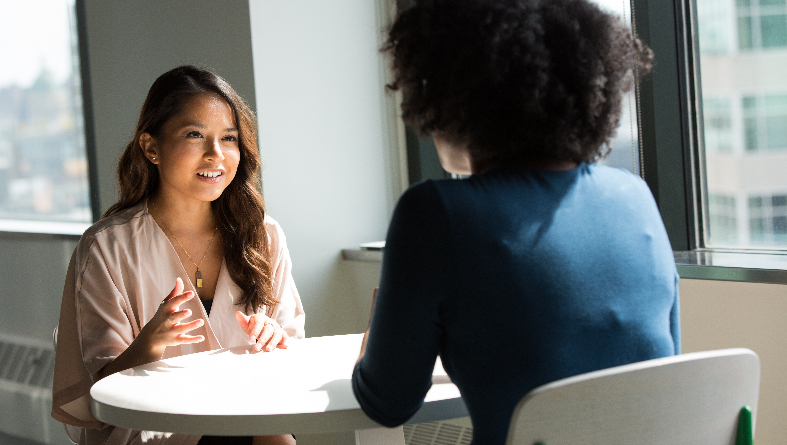 Are you someone who is curious about the human mind—learning how people think, act, respond to problems, or function in groups? Maybe you're someone who wants to make a difference in the world and in your workplace. If this sounds like you, William James College has designed a one-year, completely online Master of Arts in Psychology program that might be the perfect fit.
There are many career paths in psychology—some lead to professional licensure to perform therapy or assessment, while others use the knowledge of human behavior to benefit careers in a wide variety of fields. Whether you're looking to enhance your performance in your current role, gain an introduction into the field of psychology, or prepare for further education, our online, asynchronous master's in psychology can help you get there. Read on to explore some of the career paths you can pursue with a master's degree in psychology.
Community Services
If you have an interest in working in your community, helping people, and connecting them with much-needed resources, community and human service jobs are a great option. There are many positions that do not require licensure in the field. A master's in psychology can provide you with a foundation of knowledge in human behavior that you can apply in a variety of settings including residential care facilities, youth centers, religious institutions, rehabilitation centers, and other non-profit organizations.
Education
If your state requires K-12 teachers to earn a master's degree to maintain their license or if you are looking to enhance your teaching, you should consider a master's in psychology. In addition to the foundation in psychological principles, you will also learn essential skills in communication, cultural diversity, and intersecting identities that you can apply directly to your classroom. The knowledge gained through a master's in psychology can also benefit those working in college or university settings, preschool, childcare, academic advising, and more.
Business
Psychology skills can easily be applied to the corporate world. Through a master's in psychology, you will not only graduate with an understanding of human behavior, but also with skills in culturally responsive communication, research, and leadership. Your knowledge can be useful in management, marketing, data analysis, sales, market research, customer service, and many other sectors.
Human Resources
Because the field of human resources revolves around the people of an organization, an education in psychology can provide you with important skills needed to succeed in the field. You can apply your knowledge of human behavior, group dynamics, ethics, diversity, and research to many positions in human resources including employee assistance, recruitment, training, and DEI roles.
Government
Maybe you would rather make a difference at the government level. The knowledge learned in a psychology master's program will prepare you for a variety of careers in local, state, and federal governments including, but not limited to, administration, research, data analysis, public policy, project management, and within the court system or government-based organizations. You will be able to apply your skills in research, statistics, and ethics as well as your understanding of diversity, inclusion, family systems, substance use, and human behavior to real-world situations every day.
Military and Law Enforcement
Those who are in the military, in law enforcement positions, or working in correctional facilities can also enhance their careers and job performance with a master's in psychology degree. The focus on behavior, group dynamics, management, leadership, diversity, and difference can expand your understanding of your team, your role, and your community. The achievement of a master's degree may also qualify you for higher-level positions or salary within these organizations.
Psychology
Of course, a Master of Arts in Psychology will prepare you to further your career in the psychology field. Are you changing careers and starting your education of psychology? Maybe you're looking to pursue a doctoral degree and want a foundation of psychological and scientific principles? Or, are you currently working in a behavioral health position and hoping to move up within your organization? Whatever your career goals are, the William James College Master of Arts in Psychology program can be a great stepping-stone to achieve them.
We're here to help you make the best decision for your future. Check out our online Program Finder to explore other career paths in psychology and counseling or schedule a 1/1 phone conversation with admissions to learn more about our programs and find the best fit for you.
Topics/Tags
Follow William James College
Media Contact
Katie O'Hare
Senior Director of Marketing