William James College Embrace Need for ABA Professionals
By Staff Report
May 1, 2016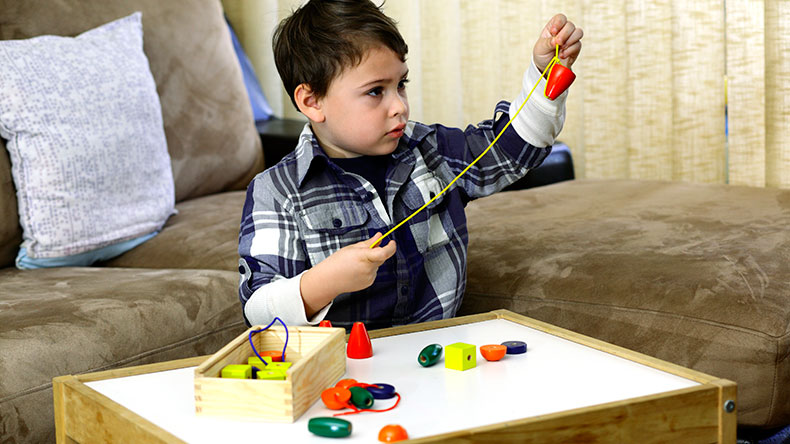 Right now, we are seeing a worldwide shortage of professionals who possess the expertise to develop behavior analytic programs for individuals with autism spectrum disorder and related disabilities. In response to this need, William James College has developed a Certificate of Advanced Graduate Studies (CAGS) in Applied Behavior Analysis (ABA), set to launch in August 2016.
"It's forward thinking, innovative, and a field we hadn't yet addressed."

- Dr. Stanley Berman
The program will be a magnet for students who wish to work with individuals on the autism spectrum, and who seek an in-demand career with significant potential for personal growth and fulfillment. Through a combination of a rigorous 12 months (32 credits) of coursework plus supervised fieldwork-a practical hallmark of every program at the College-this intensive graduate certificate program enables students to take the Board Certified Behavior Analyst exam, and to become licensed in Applied Behavioral Analysis in Massachusetts.
"This program reflects our strong commitment to working with children, and expands our ability to meet their needs," explains Stanley Berman, PhD, Vice President for Academic Affairs at the College. "It's forward thinking, innovative, and a field we haven't yet addressed."
Berman developed the program in collaboration with consultant Richard Graff, PhD, BCBA-D, Clinical Director of the New England Center for Children, and Nilda Laboy, PsyD, Chair of William James College's Counseling Department.
Graduates will go on to perform behavioral assessments and analyze data, in addition to writing and revising behavior-analytic treatment plans, training others to implement components of those plans, and overseeing their implementation. Behavior analysts are qualified to provide services to clients with a variety of needs, including improved organizational function (e.g., staff performance, management, and pay structure interventions), skill deficits (e.g., communication, adaptive behavior), and problem behavior (e.g., aggression, self-injurious behavior), among others.
To learn more about the program or to apply, email admissions@williamjames.edu, or Stanley Berman at stanley_berman@williamjames.edu.
Topics/Tags
Follow William James College
Media Contact
Katie O'Hare
Senior Director of Marketing