William James College Launches Youth and Family Psychotherapy Service
By Staff Report
Nov 14, 2019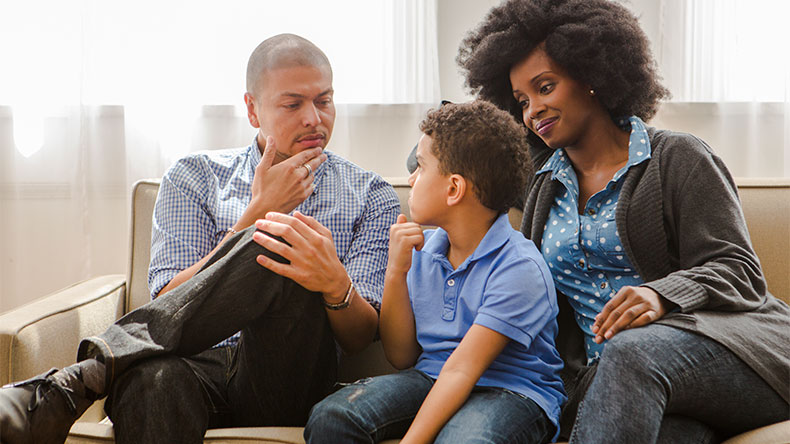 Youth and families seeking psychotherapy services in the greater Newton area have a new place to turn. William James College has announced the launch of the Youth and Family Psychotherapy Service (YFPS), which will serve as a training site for advanced doctoral students in the College's American Psychological Association-accredited William James Internship Consortium. The YFPS is co-directed by Drs. Bruce Ecker and Emma Peterson with the support and involvement of Dr. Julie Ryan.
"YFPS services are targeted at a range of concerns including anxiety, Attention Deficit Hyperactivity Disorder (ADHD), depression, disruptive behavior (e.g., noncompliance, tantrums, social skills deficits), the impact of trauma, and adjustment to divorce" said Dr. Ecker. He added that "we are eager to work collaboratively with medical professionals to co-treat patients who present with health and developmental issues like stress related to chronic illness, medication adherence, sleep disturbance, feeding/eating difficulties, and toileting challenges."
Personalized treatment will include a combination of evaluation, psychoeducation, ongoing psychotherapy, and consultation.
"Our mission is to support the wellbeing of youth and families across a wide array of emotional, behavioral and developmental circumstances through the delivery of exceptional culturally responsive psychotherapy," said Dr. Peterson. "Our approach is collaborative and firmly rooted in evidence-based therapies. Patients play an active role in the development of meaningful treatment."
Bruce Ecker, PhD, co-director of the YFPS, is a clinical psychologist with more than 30 years' experience treating children, adolescents, and their families. Emma Peterson, PhD, co-director of the YFPS, is a clinical psychologist who has experience both in behavioral health and medical settings. Julie Ryan, PhD, consulting psychologist and faculty supervisor, is a clinical psychologist specializing in evidence-based treatment for anxiety, behavioral, and mood disorders with children, adolescents and families.
Interns Erica Deshpande, MEd and Nicole Mulhall, LMHC, both fourth year Clinical Psychology doctoral students, are members of the YFPS founding team.
Services are offered for payment on a flexible sliding scale and appointments will be offered promptly. Those interested in pursuing services through YFPS can call 617-831-1176 to book an appointment.
Topics/Tags
Follow William James College
Media Contact
Katie O'Hare
Senior Director of Marketing