Working as a Doctoral-Level School Psychologist
By Staff Report
Dec 1, 2016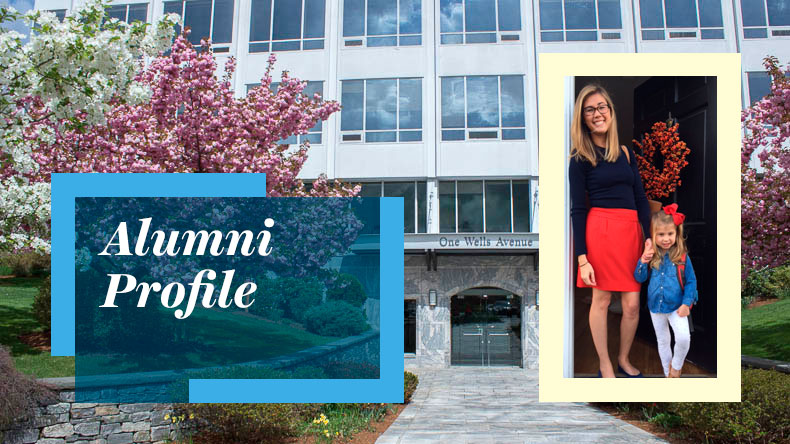 An interview with Tess Powell, PsyD
Tell us about you. (your background, your current work)
I am a practicing school psychologist, board certified behavior analyst, and lecturer to MA/CAGS students in school psychology. Before attaining my current position as clinician and case manager at The Manville School at Judge Baker Children's Center in Boston, MA, I was a school psychologist in a large, urban K-6 grade school in Boston, MA. I was fortunate enough to have a comprehensive role at the school which included individual and group psychotherapy, academic and behavioral consultation, comprehensive assessments, and crisis intervention. I have served as field supervisor for graduate students in school psychology and applied behavior analysis and have worked as a home-based applied behavior analysis therapist. While at my previous job I co-developed a series of professional developments for the special education staff and general education teachers and paraprofessionals that was delivered over four years. I am currently a clinician at The Manville School at Judge Baker Children's center, a therapeutic day school.
Why did you choose to become a School Psychologist?
Honestly, I knew I wanted to help children and adolescents and the systems that support their development (schools, teachers, parents, etc.). In my opinion, there is no better place to do that than in the schools. To be in the environment where children and adolescents are for the majority of their day, to have the opportunity to observe students and to intervene in the moment is unique to working within schools. To have the opportunity to work with interdisciplinary teams to help support the whole child, and to have integrated practice, rather than be in isolation is incredibly meaningful to the coordinated care we provide to students. Schools are communities. To be a part of helping support and progress a community to enhance the social and emotional development of students is exciting.
Why did you pursue your PsyD?
My MA/CAGS program did an excellent job at preparing me to be a school psychologist. In many ways I felt prepared to be in the role. I love learning. I always had and continue to have the desire to grow and learn more. I wanted to deepen the skills I had already learned as a school psychologist. I was not disappointed with the decision I made to return to higher education. I truly became a better school psychologist. I also discovered throughout my education the impact that can be made by taking a systems level approach. As much as I love to learn, I also thoroughly enjoy working with teachers and aspiring school psychologists in supervision, consultation, and trainings to help support their learning and practice.
Tell us more about your current role and provide an example of how you apply your doctoral level skills to your work.
At The Manville School I am surrounded by incredibly talented professionals and have the opportunity to collaborate with them to support the students and families we work with. My doctoral level skills have helped me effectively deliver and progress monitor evidence-based therapy to my caseload, to provide comprehensive assessments on complicated cases, to provide clinical support to milieu staff, and to coordinate daily with outside providers. I feel fortunate to not only get to continue to work in a school environment and with a clinically challenging population of students, but also to be part of an organization that is rich with trainings and research. My current position is a direct result of my doctoral level training and is very professionally satisfying.
What one word would you use to describe your experience at William James College?
"Growth"
Is there anything you would like to add?
"I am also a mother of small children!"
Popular Topics/Tags
Follow William James College
Media Contact
Katie O'Hare
Senior Director of Marketing and Communications