Addressing Children's Mental Health
By Staff Report
May 9, 2019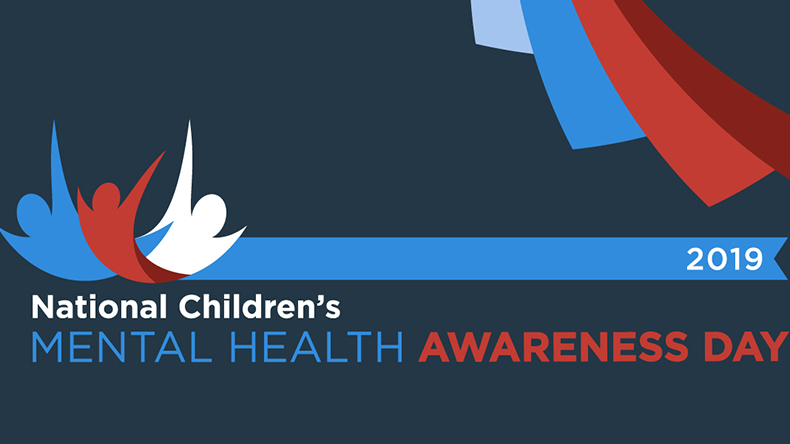 Children's mental health is a serious public health issue, affecting up to 20 percent of the US population. According to the Centers for Disease Control and Prevention (CDC), up to 1 in 5 children experience a mental disorder in a given year. The CDC also reports that suicide is now the third leading cause of death among youths aged 10-24 and that suicide has tripled among teens since 1940. With approximately 4,600 youth lives lost to suicide each year, it is critically important to address not only suicide, but mental health in general as it affects children across the country.
Anxiety, depression, ADHD and other mental health disorders can affect how children learn and behave, including how they form friendships, solve problems or deal with stress. Without adequate mental health care, those 20 percent of children could experience physical, behavioral and mental health problems throughout their lives.
Today, May 9, is National Children's Mental Health Awareness Day, which was created by the Substance Abuse and Mental Health Services Administration (SAMHSA) to increase awareness about the importance children's mental health and the effects it has on childhood development.
Mental health education and access to mental health resources are essential to encouraging healthy childhood development. Across the College we're training students to meet the mental health needs of children and families. Students in our Children and Families of Adversity and Resilience (CFAR) Concentration, for example, learn strategies for supporting healthy family functioning, child wellness and positive youth development, and our School Psychology students receive training grounded in an integrative philosophy of training and education, with ongoing application of classroom instruction.
To support the community, the Richard I. and Joan L. Freedman Center for Child and Family Development at William James College provides a wealth of resources and activities, and connects children and families with appropriate information, providers and opportunities to serve their mental health and wellness need, and Teachers21 at William James College is dedicated to improving the professional practice of Pre-K through grade 12 educators and to creating supportive schools where students and adults are able to learn, grow and achieve.
We're also working to increase provider diversity -- today around 80 percent of mental health professionals identify as non-Hispanic white, which limits culturally-competent care for the diverse US population. Through a grant from Boston Children's Hospital and the Boston Children's Collaboration for Community Health, we recently launched the Child and Adolescent Mental Health Initiative (CAMHI), an innovative program that will create behavioral health career pathways, engage educational and employer partners, and provide stipends and scholarships for students in the William James College bachelor's completion program.
National Children's Mental Health Awareness Day "shines a national spotlight on the importance of caring for every child's mental health." Today and every day, we're proud of our students, faculty, staff, and alumni who are meeting the need and making a difference for children and families across the nation and throughout the world.
Topics/Tags
Follow William James College
Media Contact
Katie O'Hare
Senior Director of Marketing