Dr. Shani Turner Named Director of the African & Caribbean Mental Health (ACMH) Concentration
By Anne Wilson
Aug 4, 2021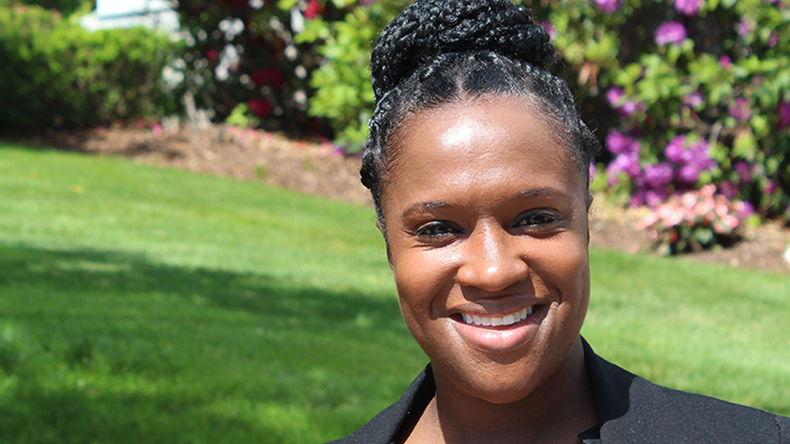 Dr. Shani Turner has been appointed Director of the College's African & Caribbean Mental Health (ACMH) Concentration.
"Dr. Turner will provide invaluable administrative oversight, nurturing mentorship, and leadership in the concentration," said Dr. Natalie Cort, co-director of the Center for Multicultural & Global Mental Health (CMGMH), in an email to the community announcing Dr. Turner's appointment.
The African and Caribbean Mental Health (ACMH) concentration trains students and equips them with the knowledge and skills necessary to provide culturally-sensitive and evidence-based mental health services to individuals, families, and groups of Black/African/African-American and Caribbean ancestry.
William James offers several concentrations (program specific or College-wide), along with areas of emphasis. Through these programs students can elect to gain focused understanding of specific topics or about communities. When mental health professionals demonstrate multicultural competence and align treatment accordingly, studies have shown improved outcomes for clients.
Turner, an assistant professor of Clinical Psychology Department, is also director of the PATHWAYS Program and associate director of the William James College HRSA Behavioral Health Workforce Education and Training (BHWET) Program for Professionals.
Turner completed her pre-doctoral internship at Community Healthlink Youth and Family Services in Worcester, Massachusetts, and worked on the Victim Services rotation, before earning her PhD in Clinical Psychology from Wichita State University. She was a post-doctoral psychology fellow with the Leadership Training in Adolescent Health (LEAH) Program in Adolescent Medicine at Children's Hospital Boston, and held a Harvard Medical School appointment as a Clinical Fellow in Psychology in the Department of Psychiatry.
After completing her post-doctoral training, Turner worked in the Behavioral Health Department at the South End Community Health Center doing individual therapy, group therapy, and school based therapy with ethnic and racial minority clients. She was an assistant professor at Stonehill College in Easton, Massachusetts, before joining the William James College faculty last year.
Dr. Turner's research focuses on mental health outcomes for communities of color and she is a member of the American Psychological Association and Association of Black Psychologists.
Popular Topics/Tags
Follow William James College
Media Contact
Katie O'Hare
Senior Director of Marketing and Communications