Ellie Svenson Supports William James College with Enthusiasm and Passion
By Staff Report
Jun 1, 2014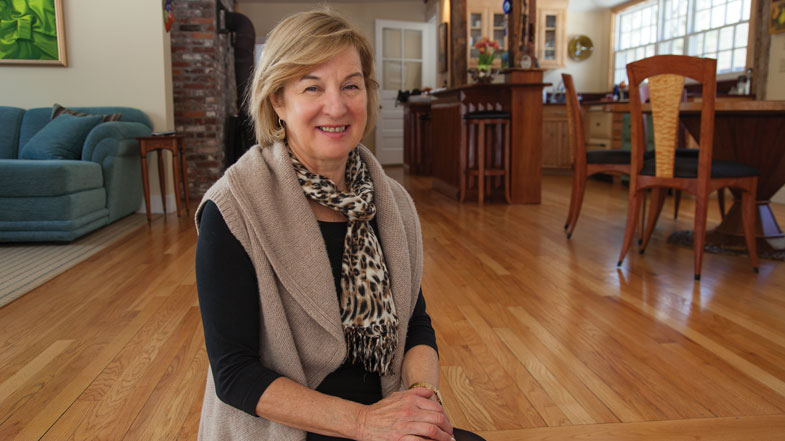 Alumna, trustee and donor, Ellie Svenson says her William James College doctorate in Clinical Psychology enables her to do the work she's always wanted to do. Finding herself at the crossroads of a new phase of her life in her late 40s, she decided the time had come to venture into her long-held fascination with what makes people work. "I was an older student," she laughs, "but I loved it. I was a serious, tenacious learner."
Equipped with her new PsyD, Svenson spent more than a decade in community mental health in Brookline and eventually opened her own private practice. Teaching at Tufts Medical School followed shortly thereafter. Svenson is also actively involved with several local non-profits, including Jewish Family and Children's Service, Horizons for Homeless, CJP's Boston Jewish Women's Fund and, of course, William James College.
"I'm very committed to the growth of the school," she says, having designated her philanthropic gift to enhancing clinical program evaluation. "William James College is committed to the needs of so many underserved populations," she says. "Everyone's life is touched by what we do here. I am very supportive of Nick and our vision of raising the visibility of mental health." With three married adult children and seven grandchildren, Svenson's large family shares a powerful commitment to the health and well being of others. "We all have that responsibility to give," she says.
"I give to William James College because I know the school serves a broad range of individuals and families, and I know the quality of the training our graduates receive. I want to play a role in increasing our visibility and getting more alumni involved."
Topics/Tags
Follow William James College
Media Contact
Katie O'Hare
Senior Director of Marketing