Five Faculty & Staff Members Announce Retirement
By Sarah Johansson, Social Media & Digital Content Associate
Jun 14, 2021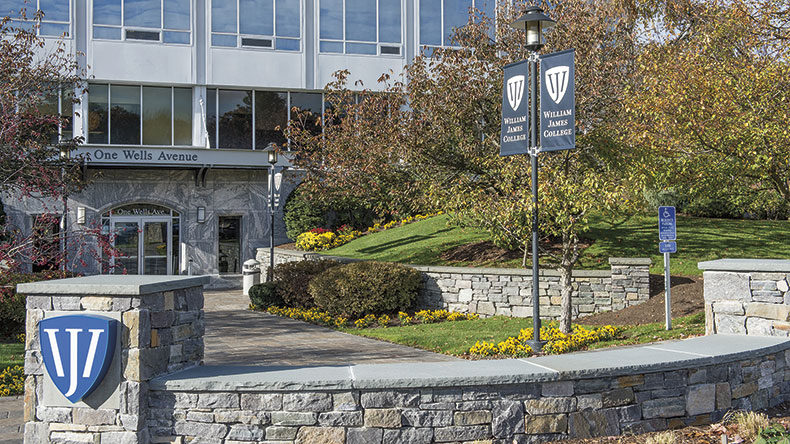 Five faculty and staff members, with a combined more than 60 years of service to William James College among them, have announced their retirement. Bruce Ecker, PhD, Robert Dingman, EdD, Margaret Hannah MEd, GCEC, John D'Auria, EdD, and Gayle Maklem, MA, NCSP, LEP, have been influential in many projects and initiatives to help expand the College's work and advance its mission. We celebrate their contributions and, on behalf of the William James College community, and wish them a happy retirement.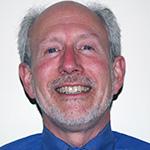 Bruce Ecker, PhD
Bruce Ecker has held many roles since joining the College in 2007. He is retiring as associate professor of Clinical Psychology, co-director of the Youth and Family Psychotherapy Service (which he helped found) and project director of the Graduate Psychology Education and Opioid Workforce Expansion Program Training Grants. He has also taught in the School Psychology department, was director of the Children and Families of Adversity and Resilience (CFAR) concentration and has served committees too numerous to mention. Among his many significant contributions was helping to bring $4.6 million in funding for student training through four different federal grants.
When asked about what he has enjoyed about his time at William James College, Ecker responded, "The many wonderful people that I have met, the learning that I have been able to facilitate in my students, the collaboration and sense of joint mission that I feel with my colleagues, and the support that I have received from the administration."
Ecker's dedication to his students is evidenced by the three teaching awards he has won: The Massachusetts Psychological Association Teacher of the Year (2020), the Norbert Mintz Chair in Professional Psychology (2014-2016), and the Excellence in Teaching Award from WJC (2011). He is also co-author of the book High-Impact Assessment Reports for Children and Adolescents: A Consumer-Responsive Approach and has a 34-year long career in providing clinical care to children, adolescents and their families.
His plan for retirement is simple: to not have a plan. "I have lived with plans for so long that it's hard to remember what life can be without them," he said. "I look forward to finding out."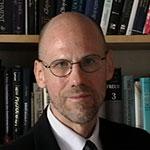 Robert Dingman, EdD
Robert Dingman, EdD, associate professor of Clinical Psychology and former director of the Military and Veterans Psychology concentration and the Train Vets to Treat Vets program, will be retiring after nearly 20 years of teaching and service to William James College. Dingman first joined the WJC community as an adjunct professor in 2002 then moved to full-time in 2011. His research interests include military and veterans' psychology, post-modern psychotherapies for families and children, and the remote and near history of psychology (including our namesake, William James). When the College changed its name to William James College, Dingman played a transformational role in educating the community on the profound impact William James had on the founding of psychology and the experiential work students perform in the field every day.
In his role as the Director of the Military and Veterans Psychology program, Dingman worked to developed more licensed mental health providers who can meet the needs of service members, veterans and military families, and to advance the Train Vets to Treat Vets program. He shared, "If you talk to most vets, they want to talk to people who have had the same set of experiences. We don't believe by any means that only vets can help vets, but we think it's a good career pathway." Dingman's talent, expertise and generous spirit will be missed in the classrooms and conference rooms at William James College.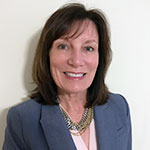 Margaret Hannah, MEd, GCEC
Margaret Hannah worked in schools and agencies for over 25 years, designing and developing programs and facilitating teacher and parent education programs and support groups. She has also served as a project director for three federal grants for the delivery of mental health services within schools and a grant to integrate mental health services between schools and community agencies.
Hannah, who is a graduate of the William James College Graduate Certificate in Executive Coaching (GCEC) program, is retiring from her full time work as executive director of the Freedman Center for Child and Family Development, adjunct faculty in the School Psychology Department, and co-director of the College's Certificate in School Climate and Social Emotional Learning. She will continue to serve the College part time as a Senior Consultant to Teachers21.
She recently received the 2021 Florence H. Lehrman Mintz for outstanding service in the field of psychology.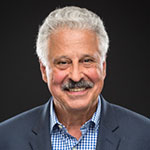 John D'Auria, EdD
John D'Auria, an educator for 50 years, began his career as a math teacher in East Boston. As he realized the importance of leadership on school communities, he held roles as a guidance counselor, principal and superintendent, and was eventually appointed Executive Director of Teachers21 (now Teachers21 at William James College). It was through his Teachers21 appointment that he met William James College President Dr. Nicholas Covino and Organizational and Leadership Psychology (OLP) Department Chair Dr. Kathryn Stanley, who invited him to join the faculty.
"Being an educator has been a gift," D'Auria said. "The profession allows one to work with young people and children who are developing into fully grown human beings [and] with teachers who are committed to making the world a better place for future generations."
In his years at William James, D'Auria developed an educational leadership concentration in the OLP department to bring the teachings of organizational and leadership psychology into the education sphere. D'Auria recently co-authored a book, The Influential School Leader, with Dr. Craig Murphy, associate professor of school psychology. Even though he is retiring, D'Auria hopes to continue support the College's work and collaboration with K-12 educators around leadership and educational improvement.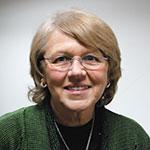 Gayle Macklem, MA, NCSP, LEP
Gayle Macklem, a recipient of a lifetime achievement award from the Massachusetts School Psychologists Association, has been an adjunct faculty member in School Psychology for 13 years. As a practicing school psychologist, Macklem has worked in and consulted with schools across grade levels, from preschool through high school. Her work in the field also includes research, conducting psychological evaluations, and developing social emotional learning (SEL) curriculum
Macklem co-edited and is one of the contributing authors on to Lessons from School Psychology: Practical Strategies and Evidence-Based Practice for Professionals and Parents, a book written by School Psychology department faculty. She also worked as a Senior Curriculum Writer for the School Climate and Social Emotional Learning Certificate Program.
Many of the highlights from her career, she said, are from her experiences working with students. "A particularly satisfying opportunity has been having a chance to foster creative projects by students and to help them present at the national conventions in our field," said Macklem. "I hope that this has allowed students to see that they have something to offer of great value to schools, teachers and parents."
Macklem said she also enjoyed the opportunities to work with students on their doctoral projects, both as a committee member and a discussant for presentations. In her retirement, Macklem hopes to travel, especially to visit her son who lives in Japan and two of her grandchildren who are in college.
Topics/Tags
Follow William James College
Media Contact
Katie O'Hare
Senior Director of Marketing