Margaret Hannah Awarded Florence H. Lerman Mintz Award
By Anne Wilson
Jun 4, 2021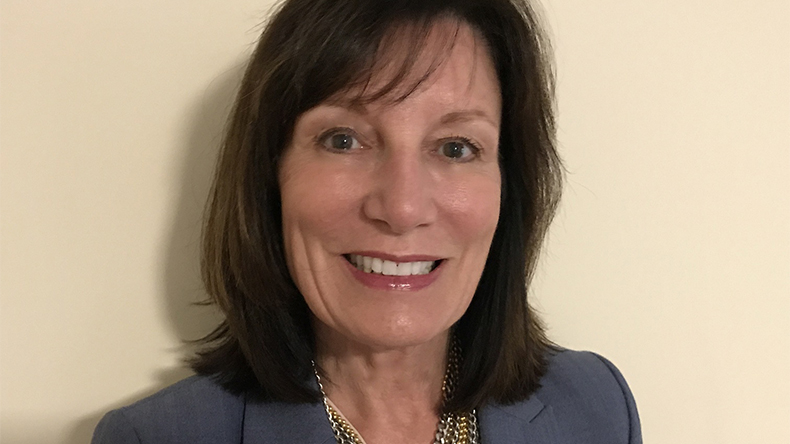 "Through her work, [Margaret Hannah] has truly met the need and made the difference for countless people across the Commonwealth."
Margaret Hannah, outgoing executive director of the Freedman Center for Child and Family Development, adjunct faculty in the School Psychology Department, and co-director of the College's Certificate in School Climate and Social Emotional Learning, has received the 2021 Florence H. Lerman Mintz for outstanding service in the field of psychology.
The award, which was established in 2001 by William James College Board of Trustees Member Samuel E. Mintz, and his family, in memory of his wife Florence H. Lerman Mintz, is presented to a graduate of William James College whose contribution to professional psychology and to community service has distinguished them, and whose work embodies the mission and founding principles of the College. Hannah, in addition to holding professional roles at the College, is a graduate of the William James College Graduate Certificate in Executive Coaching (GCEC) program.
Hannah has worked in schools and agencies for over 25 years, designing and developing programs and facilitating teacher and parent education programs and support groups, and has served as a project director for three federal grants for the delivery of mental health services within schools, and a grant to integrate mental health services between schools and community agencies.
Dr. Florence Mintz earned her psychology degree from William James College in 1989. She, like many William James students, was called to graduate education in psychology after a long career in education and social service. Following her graduation from the College, she worked as a psychologist with underserved communities, often giving significant time to respond to their need without regard to compensation.
Presenting the award, Dr. Nadja Lopez said about Hannah, "Words that describe this year's recipient include: Brilliant, powerful, bold, creative, daring, collaborative, invested, insightful, innovative, persuasive, pioneering, inspirational, thoughtful, poised, energetic, and loving."
She added that Hannah has "truly embodied the mission and founding principles of the College by using her extraordinary skills, passion, and generosity in creating successful programs that benefit so many people, while also creating a space for her students and colleagues to learn and thrive."
In addition to her work in schools and agencies, Hannah has served on a number of Commonwealth of Massachusetts committees and task forces, advocating for mental health services, including: the Massachusetts Academy of Pediatrics Mental Health Task Force, serving as a Commissioner on the Governor's Commission on Post-Partum Depression; the Commission on Behavioral Health and Upstream Prevention; and the City of Newton City-wide Emergency Response Team (CERT).
"I have had the pleasure and good fortune to work side by side with so many talented individuals in an environment that promotes and supports opportunities to learn, grow, and thrive," said Hannah. "I am so very honored to have received this award. I'm touched, and I want share to the recognition that this award brings with those who have been by my side, working to achieve great things in service of this field, along the way."
The award was presented virtually during a June 3 conference exploring topics important to educators and school leadership relating to school return post-pandemic. The announcement was met with applause, Zoom squares lighting up with celebratory icons, and praise from colleagues in attendance who, via chat, called the recognition "well deserved."
"[Margaret] has an uncanny ability to anticipate what is needed in the field, and then to find avenues to promote change -- and if those avenues do not exist then, no problem, she paves the way to create new systems, always sharing that with others who cannot help but to be swept up by her knowledge and enthusiasm," Lopez said. "In fact, once you heard her determined footsteps walking your way, you knew that something big was about to happen and you got ready for one great adventure. Through her work, she has truly met the need and made the difference for countless people across the Commonwealth."
Hannah, who recently announced her retirement from her full-time roles at William James College, will continue to work part time with the College as a Senior Consultant to Teachers21.
Topics/Tags
Follow William James College
Media Contact
Katie O'Hare
Senior Director of Marketing