Dr. Jenny D'Olympia on GBH, Nurses Feel Pandemic Mental Health Strain
By Staff Report
Apr 29, 2021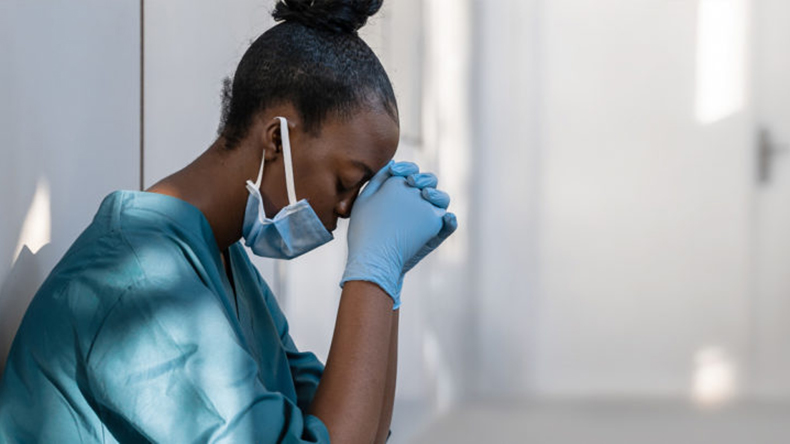 After more than a year of caring for patients during the COVID-19 pandemic, and facing conditions like many have not seen before, Nurses are experiencing unprecedented levels of mental health strain, immense stress, fatigue, and emotional trauma.
Dr. Jenny D'Olympia, assistant Chair of the Counseling and Behavioral Health Department, director of the MA in Psychology Online Program, and interim director of the Military and Veterans Psychology Concentration and the Train Vets to Treat Vets® Program, appeared on an episode of GBH Greater Boston earlier this month with host Adam Reilly and traveling nurse Shaina Curran, who has worked several COVID-19 contracts over the past year.
D'Olympia and Curran previously worked together on a two-part episode of "Unprecedented: Nursing in a Pandemic," a podcast collaboration where front-line nurses interview psychologists on coping with and healing from COVID-19 related trauma. The podcast is a collaboration produced by William James and Laboure College.
Watch "Nurses Feel Mental Health Strains After A Year Of Giving Pandemic Care" on the GBH Greater Boston website.
Topics/Tags
Follow William James College
Media Contact
Katie O'Hare
Senior Director of Marketing