INTERFACE Referral Service Continues to Expand throughout Massachusetts
By Staff Report
Feb 27, 2020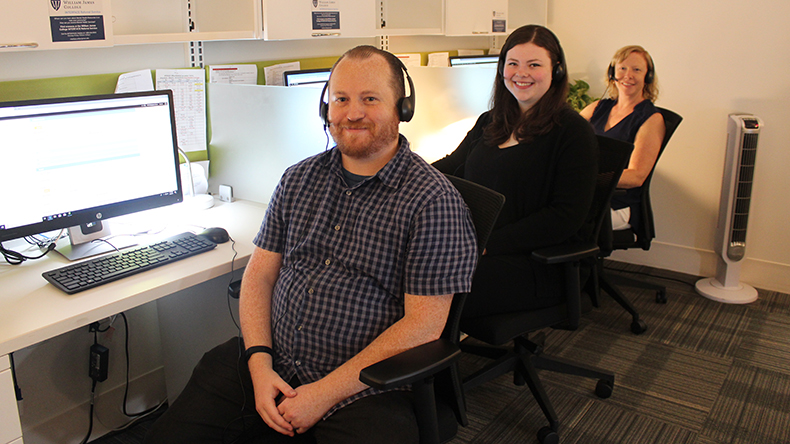 On February 10, Winchester, Mass., became one of the latest towns to subscribe to William James College's INTERFACE Referral Service. According to an article in the Daily Times Chronicle, the Town of Winchester and The Winchester Coalition for a Safer Community collaborated to bring services to the town.
"When it comes to mental health concerns, many people do not know where to turn to find the right support," said Winchester Coalition for a Safer Community Program Director Dot Butler in the article. "…We are launching INTERFACE Referral Service in Winchester to help address barriers that might prohibit residents from accessing appropriate outpatient mental health resources and services."
It can often be difficult and frustrating for those in need of mental health services to identify a provider that meets their insurance, time, location and specialty needs. INTERFACE streamlines the process by matching callers with provider options within two weeks of their call. The Helpline is a confidential referral service which connects individuals to one of over 9,000 licensed and vetted mental and behavioral health professionals. To date, William James College is proudly partnering with 60 INTERFACE communities throughout the Commonwealth. Four additional communities are expected to join the service beginning July 1, 2020.
In a recent video published by Scituate FACTS (Families, Adolescents and Communities Together against Substances), Tanya Snyder, MEd, LMHC, clinical supervisor for INTERFACE, explained, "We help carry [callers] through that process in a way that feels holding, supportive and helps them navigate to a place in what feels rather quickly without a lot of work."
The INTERFACE Referral Service Helpline can be reached toll-free at 888-244-6843, Monday through Friday from 9 a.m. to 5 p.m. More information about INTERFACE, along with a list of participating communities, can be found at interface.williamjames.edu.
Topics/Tags
Follow William James College
Media Contact
Katie O'Hare
Senior Director of Marketing