Justice Resource Institute (JRI) Releases Video Highlighting William James College Collaboration
By Staff Report
Sep 18, 2019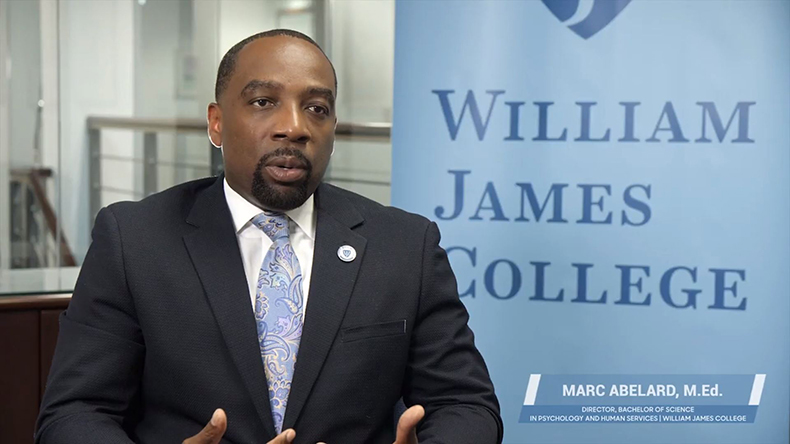 A collaboration between William James College and the Justice Resource Institute (JRI) provides students with educational opportunities to further their career in the mental health field. Through the collaboration, students are able to pursue their Bachelor of Science in Psychology and Human Services or Master of Arts in Clinical Mental Health Counseling at William James College, while continuing to work full-time at JRI.
JRI, a non-profit agency dedicated to addressing social justice issues in the community through a variety of behavioral health, educational, youth, and community-based services, recently released a video highlighting the partnership. In the video, Kari Beserra, LMHC, executive vice president of JRI, said, "We've specifically chosen William James to partner with us because they are an educational institution that has the same values, the same mission that we do around the pursuit of social justice."
Marc Abelard, director of the College's psychology and human services bachelor's completion program, and Maria Dixon, MA, a graduate of the William James College clinical mental health counseling master's program, are featured. As is Dr. Susan Maggioni, dean of business and professional studies at Mass Bay Community College. Mass Bay provides courses that directly translate to the William James College Bachelor's Completion Program.
Watch the video on the JRI YouTube Channel.
Topics/Tags
Follow William James College
Media Contact
Katie O'Hare
Senior Director of Marketing