Juneteenth: An Observance of Freedom, A Day for Celebration, and Invitation to Consider Our Country's Past
By Staff Report
Jun 15, 2021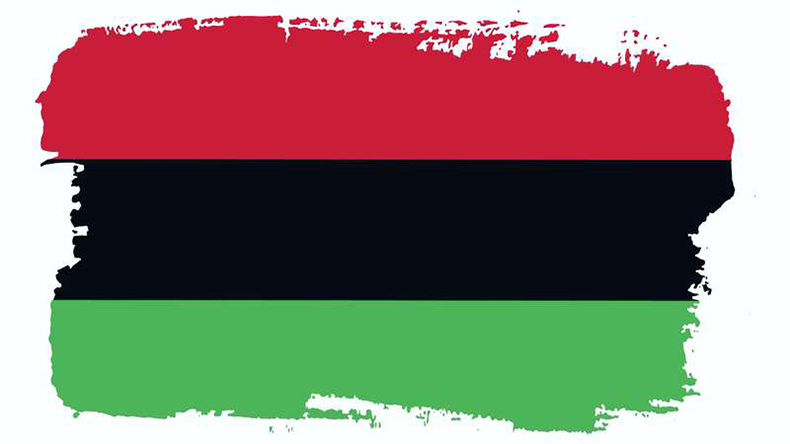 Juneteenth, which commemorates the end of slavery in the United States, is now an official College holiday
Juneteenth, a holiday that commemorates the end of slavery in the United States, is celebrated annually on June 19, the date in 1865 when Union soldiers landed in Galveston, Texas, with news that the Civil War had ended and that slavery had been abolished. Juneteenth is a day for reflection on the continued impacts of slavery, systemic racism, and racial trauma, and it also an observance of freedom and a day for celebration.
This year marks the College's fifth community-wide Juneteenth celebration. In years past, faculty, staff, and students have come together for food, music, and shared stories. Beginning this year, Juneteenth becomes an official holiday both for the Commonwealth and for William James College. The College will be closed in observance on Friday, June 18.
"As William James College pauses to celebrate Juneteenth as an official school holiday, it is an invitation to consider our relationship with this period in our country's history," wrote President Nicholas Covino in an email to the Community. He also invited members to "celebrate and take time to reflect on the work that remains to be done and how you can contribute to it."
William James College Trustee Shani Dowd, speaking at a past College Juneteenth celebration, called Juneteenth a double-edged sword.
Covino, citing Dowd's remarks, wrote, "The date is a cause for celebration as formerly enslaved people became citizens of the US, but it also recognizes the end of a tragic and inhumane period in this country. People will mark this date variously as it is both the oldest African American holiday and an opportunity to remember the atrocities that proceeded June 19, 1865. It is a chance to learn more about African American literature, music and art and a time to recognize the ways in which systemic racism and inequities continue to adversely impact the decedents of those who were brought to our country and enslaved."
The Juneteenth Committee invited community members to contribute visual art, essays, poems, and more to create a video featuring community reflections.
"In lieu of another remote event, the Juneteenth Committee has decided to ask students to reflect on how far we have come and how far we still have to go to have genuine freedom for all those who reside in our nation," said Dr. Elana Wolkoff, associate professor of School Psychology, associate director of field education for the School Psychology Department, and a member of the Juneteenth planning committee, in an email to the community. "We want to recognize the tremendous sacrifices that so many individuals have made to help us get to this point, as well as the work that still needs to be done."
Topics/Tags
Follow William James College
Media Contact
Katie O'Hare
Senior Director of Marketing