Political Party Affiliation Impacted Behavior Regarding Engaging in Pandemic Preventative Measures, Research Shows
By Anne Wilson, Director of Communications
May 17, 2021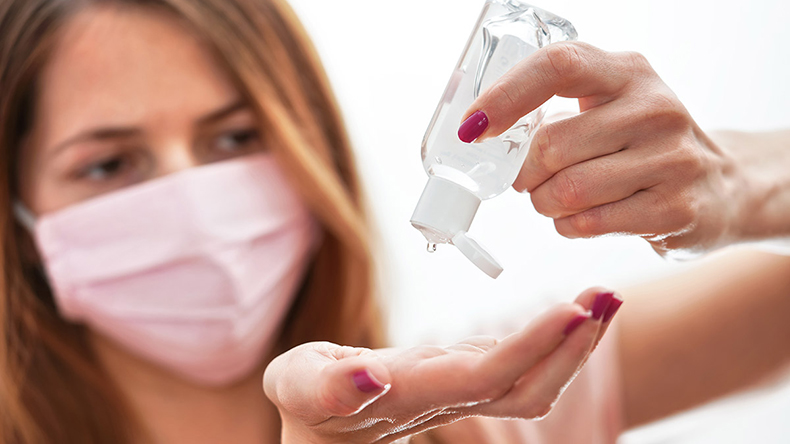 Efforts to control the spread of COVID-19 in the United States throughout the pandemic have been compromised, in part, by differing levels of engagement in preventive behaviors, such as mask wearing, hand hygiene, social distancing, and willingness to get vaccinated. But what factors influence an individual's willingness to engage in these behaviors?
During the summer of 2020, Dr. Carolyn Rabin, associate professor of Clinical Psychology and director of the College's Health Psychology Concentration, and Dr. Sunny Dutra, assistant professor of Clinical Psychology and associate director of the William James College Center for Psychological Science, looked at the predictors of engagement in behaviors directed at lowering the risk of COVID infection.
The researchers evaluated several theory-based predictors and found that the level of effectiveness a person perceived a method to have was a key predictor in whether the behavior would be adopted. What was surprising, they said, was that political party affiliation seems to drive beliefs about how effective COVID-preventive behaviors are and, consequently, likelihood of engaging in those behaviors and intention to get vaccinated.
"People who affiliate with the Democrat political party are more likely to see preventive health behaviors as effective and therefore to engage in them more often and express greater intention to vaccinate. The opposite is true of those who affiliate with the Republican party," Rabin explained. "This is very consistent with what is being reported in the news. Specifically, there is much more vaccine hesitancy among those identifying as Republicans."
Their paper, "Predicting engagement in behaviors to reduce the spread of COVID-19: the roles of the health belief model and political party affiliation," summarizing the research has been accepted for publication in the journal Psychology, Health & Medicine.
Even with some COVID mandates being lifted, the findings offer insight into how to conduct public health campaigns about vaccinations, presently, and for campaigns in the future.
"Right now, we're in a race with the virus and the question is whether we can get enough vaccines into arms before the virus surges again or new variants take hold," Rabin said. "Hopefully the findings from this study can be used to construct the most persuasive messages to convince those who are reluctant to get vaccinated, or engage in other COVID-protective behaviors, to take action that will protect themselves and others in their community."
She continued, "This is an issue that needs to be addressed by public health officials, politicians, and community leaders. Having a substantial portion of the population that is reluctant to get vaccinated puts that population at increased health risk and reduces the likelihood that the United States will be able to achieve herd immunity which increases health risks for all of us."
The study's findings help illustrate the differential engagement in recommended health behaviors that we see across the US.
"Unfortunately, viral epidemics and pandemics have become increasingly frequent in recent years for a variety of reasons, including climate change, population growth, increased urbanization, and expansion of the population into previously unpopulated (or less population dense) areas," Rabin said. "Although we'd certainly like to avoid another pandemic, if one does emerge, it is possible that some factors will guide behavior with respect to engaging in protective behaviors."
The paper is available through the publisher's website for a fee. A limited number of prints are available, courtesy of the publisher, via the author, to William James College Students. Students wishing to obtain a copy should reach out to Dr. Rabin. This research was supported by a Faculty Seed Grant from William James College.
Topics/Tags
Follow William James College
Media Contact
Katie O'Hare
Senior Director of Marketing