Signal not Noise
By Dr. Nicholas Covino, President, William James College
Jun 2, 2020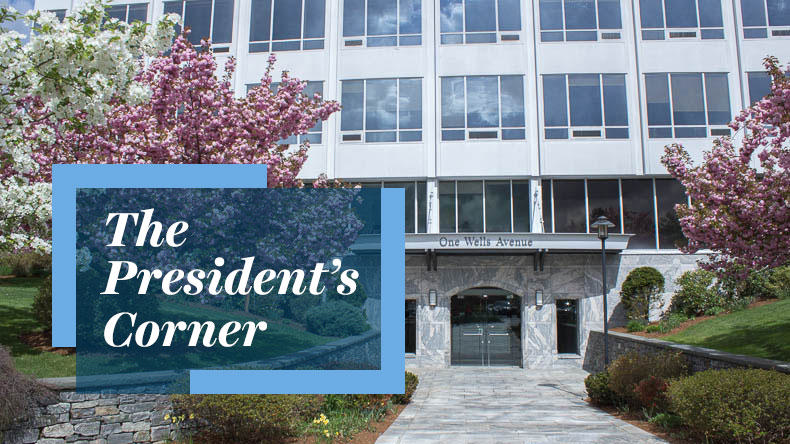 Dear William James Community,
I expect, like me, that many of you are watching and reading about the expressions of concern around the country that have been occasioned by the death of Mr. George Floyd. I know that there are many troubling stimuli to process.
Our field borrows the 'signal/noise' dichotomy from engineering to emphasize that important information can become distorted or dampened by interference from other input. As we experience and process the emotions that are being shared, the words that are being said and the behaviors shown in our country, we want to pay close attention to the signal and not the noise.
The signal says that our country must rebalance systemic inequalities that have, too long, been part of the lived experience of people of color. The signal says that too many mothers and fathers have sent their young people out to play and to work with the fear that they would become hurt or killed. The signal says that all of us need to fix inequities in healthcare, education, economics and social engagement that become statistics rather than reflect real people. For William James College, the signal says, in particular, that we need to continue to work within our learning community to be sensitive and supportive of its growing diversity and to increase the number of professionals of color who can improve access to care and to lead our profession.
We are a community of healers. Some of us will be moved to act by becoming part of a demonstration, be safe as you do this. For most, this is a time that you have devoted to learning. Let us do this well. Learning involves being open to new information and committed to conversation and understanding what is signal and what is noise. Learning is an action that prepares us for the future.
Over the next several days, you will be hearing from organizers in our community who are being proactive to create the spaces needed to begin these conversations. Dr. St. Louis and her faculty colleagues, Ms. Gloria Noronha our Director of DEI, and others will be sending messages to invite you into these spaces. Please join these discussions so that we can learn and so that the future can be better.
With respect and hope,
Nick
Related: "One Hundred Thousand and One Deaths," May 29, 2020.
Popular Topics/Tags
Follow William James College
Media Contact
Katie O'Hare
Senior Director of Marketing and Communications