William James College Convenes Experts to Explore the Emotional Health of Children
By Staff Report
Oct 29, 2019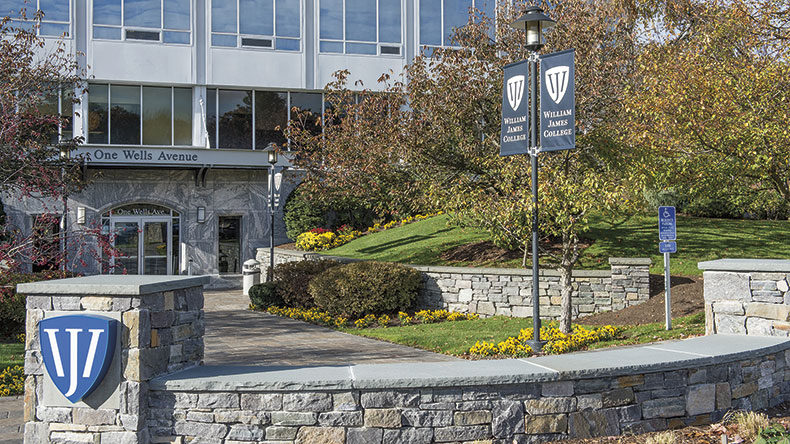 November 21 Program Brings Clinicians, Educators and Researchers to the Kennedy Library for Daylong Forum
FOR IMMEDIATE RELEASE:
NEWTON, MASS. – William James College, a leader in educating the next generation of behavioral health practitioners, today announced its 2019 Forum, Helping Our Children to Develop: Informed Interventions for the Cradle, the Classroom, and the Clinic, featuring notable experts in the field.
In conceiving this year's Forum, planners considered the stresses on children including the all too frequent reports of gun violence, the impact of the opioid crisis, the separation of families at our borders, the broadening achievement and income gaps, the prevalence of technology, and the pervasiveness of bullying, both in school and online. The daylong Forum will take place on Thursday, Nov. 21, at the John F. Kennedy Presidential Library and Museum, and is open to the public.
The Forum, Helping Our Children to Develop: Informed Interventions for the Cradle, the Classroom, and the Clinic, will assemble a diverse group of noted clinicians, educators, researchers, experts in pediatrics, elected officials, community leaders and parents. The program will highlight current research; explore childhood adversity and resilience, examine the connections between emotional intelligence and learning and discuss the programs and policies that benefit our youngest citizens.
Keynote talks by Harvard Professor Kerry Ressler, MD, Ph.D. of McLean Hospital and author and educator Mark Brackett, Ph.D. of the Yale Child Study Center will anchor the program. Jocelyn Friedlander, M.Ed., of The Basics, Inc., Andria Amador, CAGS, NCSP of Boston Public Schools, Jana Karp M.Ed., of Boston Youth Sanctuary, Robert Franks, Ph.D. President and CEO of the Judge Baker Guidance Center, and Barry Sarvet, MD, of University of Massachusetts Medical School, will also present. William James College presenters and panelists include Gemima St. Louis, Ph.D., of the Center for Multicultural & Global Health, Nadja Lopez, Ph.D., of the Richard I. and Joan L. Freedman Center for Child and Family Development, Julie Ryan, Ph.D., Bruce Ecker, Ph.D., Margaret Hannah, MEd, GCEC, Robert Kinscherff, J.D., Ph.D., Arlene Silva, Ph.D. Participants will discuss a variety of issues including parenting, the social lives of children, model behavioral health and school-based programs and treatment options for victims of childhood trauma.
"This year's program reflects our long-time commitment to the emotional health and well-being of children and families," said Dr. Nicholas Covino, President of William James College. "As in years past, we have brought together world-class speakers and panelists for the William James College Annual Forum who will offer insights, share their research and present best practices that are changing lives. For pediatricians, behavioral health professionals, teachers, school counselors, parents and anyone concerned with child development, this promises to be a valuable program."
The event, the fifth William James College Annual Forum, convenes thought leaders to address societal issues that affect mental health.
About William James College
Founded in 1974, William James College is an independent, non-profit institution and a leader in educating the next generation of mental health professionals to support the growing and diverse needs of the mental health workforce. Integrating field work with academics, the College prepares students for careers as organizational leaders and behavioral health professionals who are committed to helping the underserved, multicultural populations, children and families, and veterans. William James College alumni can be found making an impact in a variety of settings, including schools, the courts, clinical care facilities, hospitals, the community and the workplace.
Contact
Anne Wilson Yu
Director of Communications, William James College
617-564-9429
Anne_Yu@williamjames.edu
###
Topics/Tags
Follow William James College
Media Contact
Katie O'Hare
Senior Director of Marketing