William James College Community Remembers Dr. Cynthia Lucero with Virtual Celebration
By Staff Report
May 1, 2020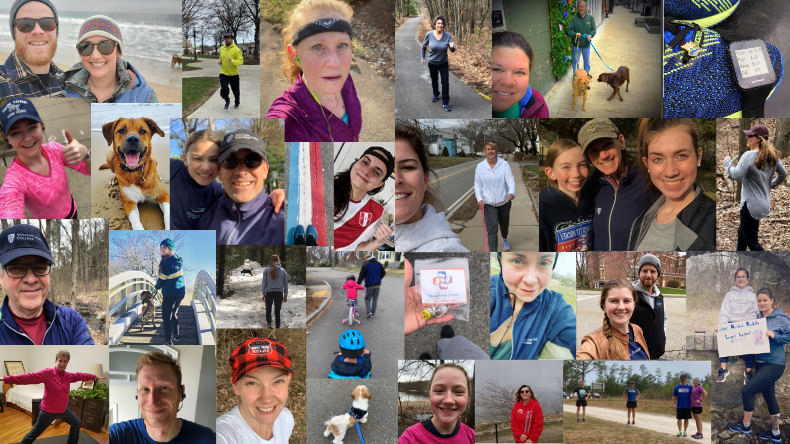 The Dr. Cynthia Lucero Memorial 5K Walk/Run, held annually at William James College, brings together the community to celebrate the life and legacy of alumna Dr. Cynthia Lucero and support the Lucero Center for Latino Mental Health, named in her honor. This year, the race shifted from a traditional in-person event, to a virtual event held across social media platforms.
On Sunday, April 5, over 50 William James College students, faculty, staff, alumni and other community members shared photos and videos to social media. They engaged in a variety of different exercises including walks, runs, bike rides, yoga, indoor cycling and other workouts done from their homes.
In 2002, Lucero completed her doctoral dissertation, "Effects of A Marathon Training Program on Family Members and Friends of Cancer Patients," just days before she herself would run that year's Boston Marathon. Unfortunately, Lucero collapsed while running the race, and days later she passed away. The annual 5K event was created to celebrate Lucero's love of running and service to others.
All day on April 5, William James College social media feeds were filled with photos, videos, and caring messages from community members located in the Boston area and beyond, including Rhode Island, Ohio, New Jersey, Florida, and Calgary, Canada. Some participated individually, and others participated with kids, pets, other family members and even friends (from a responsible social distance). In many photos, people wore William James College or Lucero 5K shirts, jackets and hats while others featured mementos to honor Cynthia.
This year, including donations received from this virtual event, nearly $2,000 has been raised to support students training in the Lucero Mental Health Program through the Dr. Cynthia Lucero Center for Latino Mental Health. These students are training in culturally responsive practices to become clinicians who can meet the mental health needs of this growing and underserved group.
Topics/Tags
Follow William James College
Media Contact
Katie O'Hare
Senior Director of Marketing